UMKC Ranks Number One for Innovation Management Research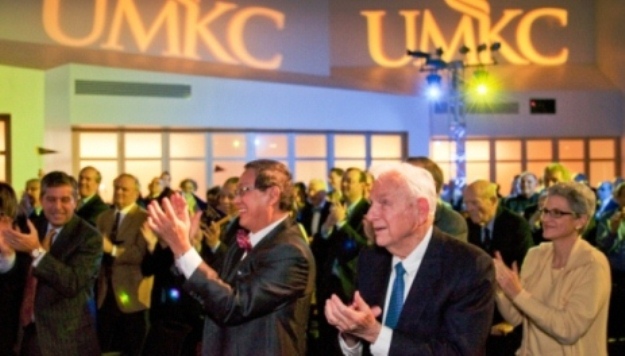 The University of Missouri-Kansas City (UMKC) announced Dec. 5, 2011, that it has been ranked as the world's No. 1 university in innovation management research by the Journal of Product Innovation Management.
A total of 625 universities were ranked - including MIT, Harvard, Stanford, Michigan State and Texas A&M - on research topics and current trends in the field of innovation management. The ranking will be published in the March 2012 issue of the journal.
"We are extremely proud to hold the No. 1 spot in the world for innovation management research," said UMKC Chancellor Leo E. Morton. "UMKC aligns with the Kansas City community's commitment to becoming the most entrepreneurial city in the nation through our focus on entrepreneurship across all campus disciplines."
The results were driven by the research of three UMKC faculty - Michael Song, Ph.D., Mark Parry, Ph.D., and Lisa Zhao, Ph.D. - in the Henry W. Bloch School of Management's (Bloch School) Department for Global Entrepreneurship and Innovation and the Institute for Entrepreneurship and Innovation. The three faculty also were listed among the top 50 innovation management scholars, with Michael Song ranking No. 1 in the world.
Share This
About this Story