It's a family affair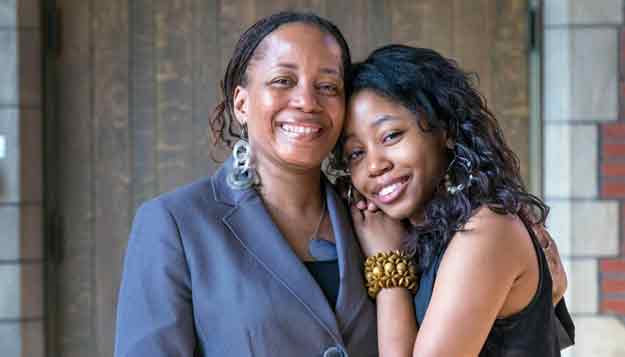 For one St. Louis family, class at the University of Missouri - St. Louis is a family affair. Kalynn Clinton is a freshman computer science major, and her mother, Kimberly, is beginning work on her master's degree in educational psychology. The two follow the family philosophy on education.
"In our family we don't believe we go to school to become something. We believe you go to school to enhance what is already there," said Kimberly.
Watching her mom progress through school at UMSL made the choice easy for Kalynn.
"Starting college here feels really good. I looked at other colleges just to make sure I wasn't selling myself short, but then I realized that UMSL offers a world-class education, she said.
For more on this story, visit the UMSL website.
Share This
About this Story
Campus: UMSL
Key words: St. Louis Campus,
County: St._louis_city