Military Experience Draws UMSL Alum to Medical School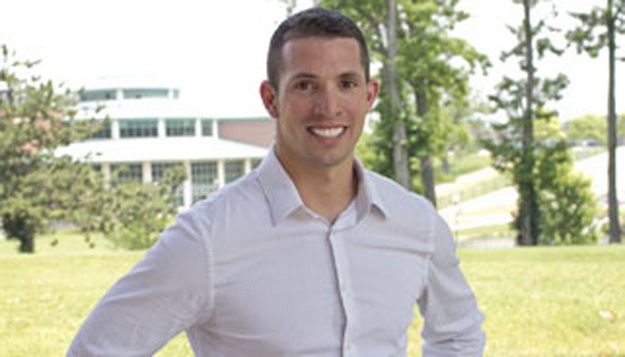 Army veteran and University of Missouri–St. Louis alumnus Adam Henderson says combat medics were in short supply during his two tours of duty abroad. It's what prompted him to earn a paramedic license while he was a soldier.
"Maybe I should learn how to provide aid for a gunshot wound," Henderson said he thought after considering the "horrors of kinetic warfare."
But his medical training only went so far.
"I experienced a friend's death [during a deployment] and was unable to assist," Henderson, 28, said. "I realized I needed more medical knowledge."
That's when he zeroed in on medical school. Between his two tours – one in Iraq and one in Afghanistan – Henderson researched how to fulfill his goal. And after completing six years of military service, he immediately enrolled at UMSL, where he graduated in May with a bachelor's degree in biology.
"I love UMSL and would tell anyone to come here," he said. "You get a top-tier faculty who are actively involved in research, but make time to mentor you."
Share This
About this Story
Campus: UMSL
Key words: Health, Science, St. Louis Campus, Teaching,
County: St._louis