Missouri S&T researcher promotes new cancer screening tool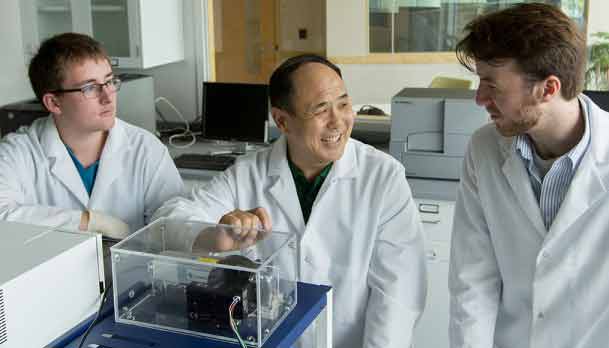 A chemistry professor from Missouri University of Science and Technology has developed a new cancer-screening tool that he believes can be more effective and less costly than some screenings like mammograms. Dr. Yinfa Ma, a Curators' Distinguished Teaching Professor, identified specific metabolites that appear in urine samples of women who have been diagnosed with breast cancer. Ma developed the "P-scan" as a simple test that can detect these biomarkers and alert doctors to potential health threats.
"The mammogram is not perfect," Ma says. "Many early cancers cannot be detected by the mammogram, while other benign tumors are falsely detected. The P-Scan technology will help alleviate this problem by using molecular biomarkers in a detection method that can be easily integrated into a routine physical screening."
Ma will continue his research, to see if this method can be used to detect other types of cancer.
"We'll go cancer by cancer until we know," he said.
To read the original article, visit: http://umurl.us/cEJav
Share This
About this Story
Campus: Missouri S&T
Key words:
County: Phelps