Northeast Missouri Beef Producers Honor Stock Buyers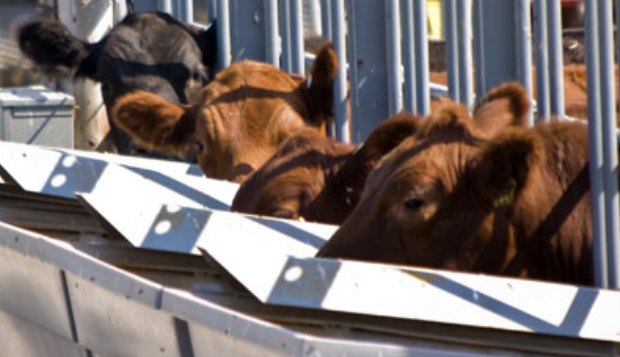 The first performance tested bull sales were held in Columbia at the University of Missouri Trowbridge Center on the agriculture campus.
HANNIBAL, Mo. -- As tested beef breeding stock continues to gain in value, producers in Northeast Missouri gathered to honor their stock buyers last spring.
After a record setting sale, the NEMO Beef Cattle Improvement Association bought dinner for their buyers.
The 45 performance tested bulls sold for an average $3,546 in 2011. "That's about $1,000 more than last year," said Al Kennett, an MU Extension regional livestock specialist in New London.
The on-farm tests are supervised by MU Extension livestock specialists when bulls are weighed at weaning and at the end of the feeding test. Sires were evaluated on performance for weight and average daily gain. The bulls are also graded on soundness as well as conformation. All have been in the Missouri On-Farm Testing Program or another certified test. State extension livestock specialists crossed the state to grade all bulls entered in the program.
Share This
About this Story
Campus: Extension
Key words: Agriculture, MU Campus, Teaching, UM System,
County: Marion