J-school Grads Lands Murray Foundation Scholarship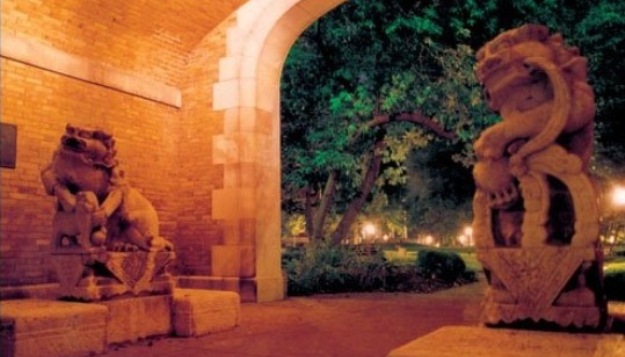 Elizabeth Manring of Stockton, who graduated from the Missouri School of Journalism, was named a Murray Scholar by the Jim Murray Memorial Foundation in 2009. As a scholar, Manring received a $5,000 scholarship and an expenses-paid trip to La Quinta, Calif., for the annual Murray Scholars Award Dinner.
Manring, who studied newspaper journalism major and was involved in MU's music program, wrote a 1,000-word essay that was named the best entry of this year's competition. Seven college students from 29 participating universities were chosen as recipients of the one-time scholarship, which recognizes outstanding students pursuing careers in journalism, especially sportswriting. Manring is the third Missouri Journalism student to be named a Murray Scholar since the competition began in 1998.
"Liz has one foot in music and one foot in journalism and she makes it work," said Assistant Professor Greg Bowers, sports editor for the Columbia Missourian. "She's a fearless reporter who also knows how to tell a good story. I'm very proud of her."
Share This
About this Story
Campus: UMC
Key words: Competitiveness, MU Campus, Teaching, UM System,
County: Cedar