Sneak peek into new UMSL Patient Care Center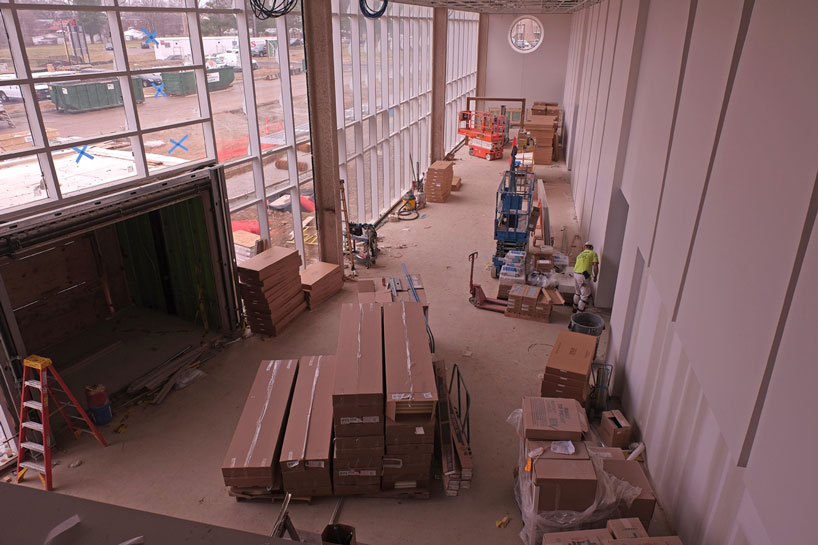 The welcome area. Photos by August Jennewein, courtesy of UMSL Daily.
If you've driven by the University of Missouri–St. Louis campus lately, it's hard to miss the new UMSL Patient Care Center going up next to Natural Bridge Road.
"The community has been asking for this for a long time," says College of Optometry Dean Larry Davis. "We want to be sure we care for our community. If we build it, they will come."
The metal frame from the fall is now covered in red brick and sleek mirrored windows. But what's happening on the inside? Davis gave UMSL Daily a sneak peek inside the center's development.
Step through the front doors into the welcome area, which features a circular window casting the sunlight in colorful rays and a signature decorative wall that will have the slits lit up with LED lights. At the far end, a play area will keep children entertained while they wait for their appointment.
Share This
About this Story
Campus: UMSL
Key words: Health, St. Louis Campus,
County: St._louis