Missouri S&T Grad to be on Last Shuttle Mission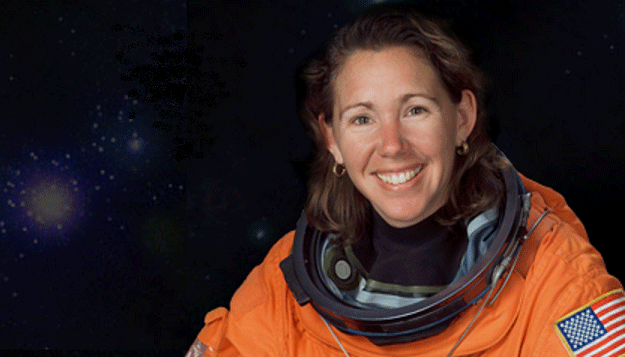 The last space shuttle flight ever is scheduled to launch July 8, and a Missouri S&T grad is an important part of the mission. "It will only take about 8.5 minutes to get into our initial orbit," says NASA Astronaut Sandra Magnus. "But it's an exciting 8.5 minutes!"
Magnus and three other astronauts will be aboard Atlantis for the historic flight. They will be the final four astronauts to orbit in a space shuttle. The mission is scheduled to last 12 days. Magnus and the other astronauts will deliver supplies to the International Space Station and test new methods for recycling used water, among other things.
At S&T, where she played soccer, Magnus earned a bachelor's degree in physics in 1986 and a master's degree in electrical engineering in 1990. She also holds a doctorate from Georgia Tech.
Magnus was selected as an astronaut candidate in 1996. She flew her first mission in 2002. A native of Belleville, Ill., she recently told the local newspaper: "Atlantis was the first one I ever flew on, and now it will be my last mission as well. So it holds a special place in my heart."
Share This
About this Story
Campus: Missouri S&T
Key words:
County: Phelps