UM System to Invest up to $600,000 in Two Start-up Ventures
EternoGen and HLB Horizons, LLC. were announced as the first start-up companies to receive competitive funding from the Enterprise Investment Program.
University of Missouri System President Tim Wolfe today announced that two MU research teams have been chosen to receive close to $1 million in investments from the university, the state and private investors to get their startup companies off to a strong start.
These selections follow an intensive review of 16 research team applications for funds available through the university's Enterprise Investment Program (EIP)--an initiative launched after the American economic recession began in 2008 to expedite the transfer of researchers' lab innovations to the marketplace and to create new Missouri businesses and jobs.
"This competition was tough and thorough, but the outcome underscores our commitment to advancing our state's economy through the creation of new jobs and investing in our faculty," Wolfe told reporters. "And the university's willingness to invest up to $600,000 in our researchers through this program has already attracted an additional $300,000 investment from the state as well as private investors for one of the companies."
Posted on Feb 23, 2012.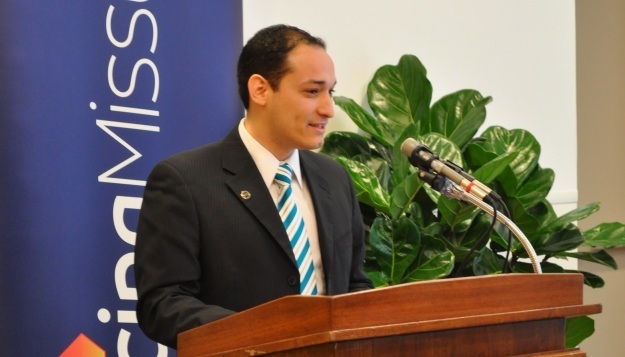 Luis Jimenez, MU Crosby MPA program graduate and CEO of EternoGen.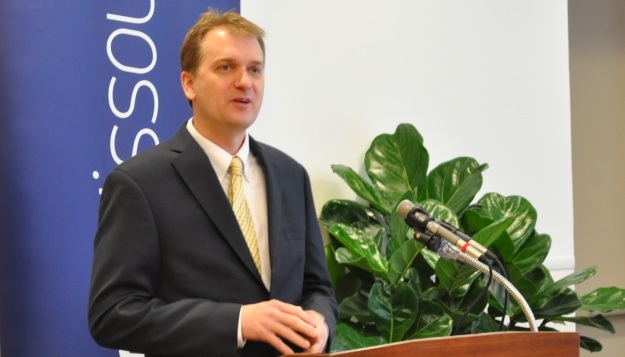 Mark Lee, assistant professor of radiology and chemistry and president of HLB Horizons, LLC.