Top 5 Finish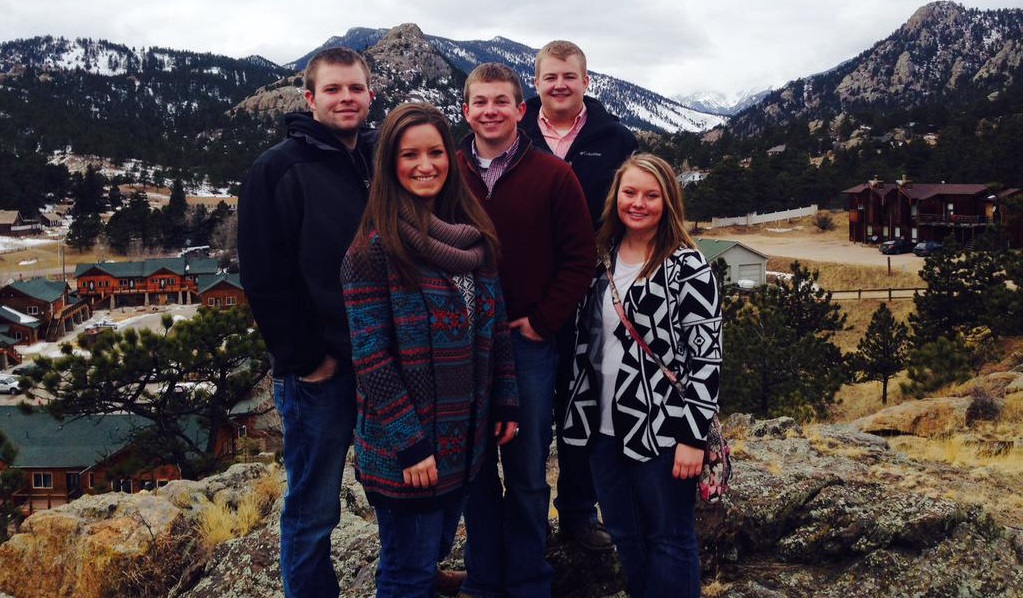 MU Livestock Judging Team during the National Western Stock Show in Colorado. Photo courtesy of CAFNR News.
The University of Missouri Livestock Judging Team is celebrating their recent success at the National Western Stock Show. The contest was held in Denver, Colo., and the team judged not only the regular Livestock Judging Contest Jan. 15, but also the Carload Contest Jan. 16. They returned to MU with a Top 5 finish in the Carload Judging Contest.
The Livestock Judging Team is coached by graduate student, Nick Mertz, and consists of five team members. The dedicated students who make up the team are: Rachel Dotson, Science and Agricultural Journalism; Miriam Martin, Animal Sciences; Ryan Looten, Animal Sciences; Blake McDonald, Animal Sciences; and Zech Moore, Animal Sciences. All members are juniors in the College of Agriculture, Food and Natural Resources.
According to Mertz, "The National Western Stock Show Carload Judging Contest is a cattle-only contest consisting of six classes. Each class consists of four pens, each with four to five head, instead of individuals. Contestants are expected to rank the pens based on quality, uniformity, and performance. Instead of oral reasons, contestants are asked 10 questions on one class."
The National Western Stock Show was the first contest this season for the MU team, and they have been practicing for it since December. Part of their practice included being on the road for 10 days leading up to the contest. The team members typically dedicate around 20 hours per week to their team, and this can be much greater at different points throughout the year.
Share This
About this Story
Campus: UMC
Key words: Agriculture, Competitiveness, MU Campus,
County: Boone