Twin sisters choose UMSL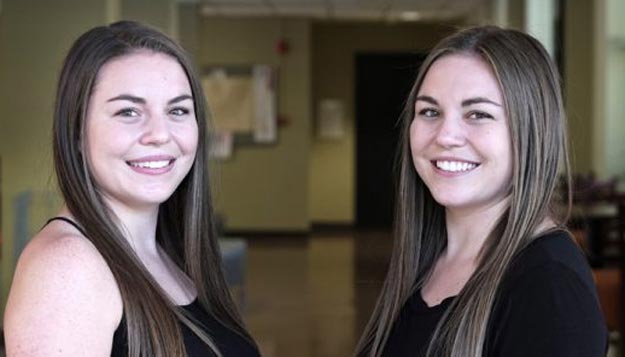 Twin sisters Meagan and Maureen Mohan always figured they would go to college together. They didn't know where, but thanks to a great value and strong nursing program, the two are enrolled at UMSL.
"We always said we would go to the same school," Maureen said, noting that she and her sister have always been very close.
"We've always been familiar with UMSL because of our families and where we grew up, and we've only ever heard positive things about it," Meagan said.
With the goal of getting a nursing degree, the two were swayed by familiarity with the school and great reviews.
"But it also offered us the best scholarship package of all the schools we considered," Maureen offered. "So the affordability was a huge factor, too."
Read more about what inspired the Mohan sisters to choose UMSL.
Share This
About this Story
Campus: UMSL
Key words: