Introducing UMKC at Missouri State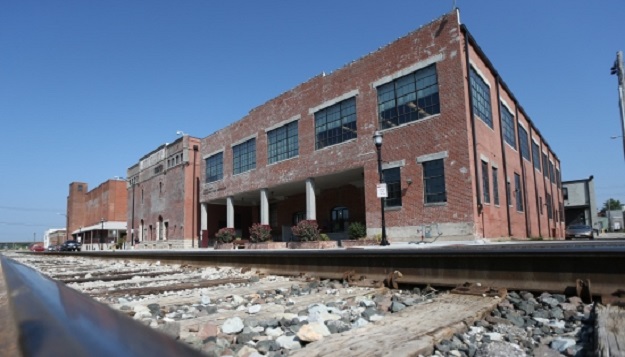 School of Pharmacy opens third site in Springfield
One of the newest additions to the University of Missouri-Kansas City is a three-hour drive south to Springfield.
The UMKC School of Pharmacy at Missouri State University opened this past week in a transformed historic Brick City building. This is the third site for the school's PharmD program, the practice-level degree for pharmacists.
The new site allows students to register in the UMKC School of Pharmacy program but complete coursework on the Missouri State campus. This university partnership allows students to take the same courses and earn the same UMKC degree as their counterparts in Kansas City and Columbia.
UMKC School of Pharmacy Dean Russell Melchert said the expansion is a targeted effort to address a shortage of healthcare providers, including pharmacists, in rural Missouri. UMKC graduate placement data suggests regional academic programs are an effective way to attract and retain healthcare workers in rural Missouri. It's essential that UMKC help fill that need, Melchert said, given that it offers the only public pharmacy program in Missouri.
The Springfield site is being modeled after the UMKC School of Pharmacy at the University of Missouri in Columbia, which opened in 2005. A majority of the graduates from the Columbia site took positions in nonmetropolitan and rural areas of Missouri. Students there call themselves "Tigeroos," a hybrid of the universities' mascots, and take part in community service and extracurricular activities offered by both, including the Marching Mizzou band.
Share This
About this Story
Campus: UMKC
Key words: Health, KC Campus, Teaching, UM System,
County: Greene