UMKC Offers a Bachelor of Music in Jazz Studies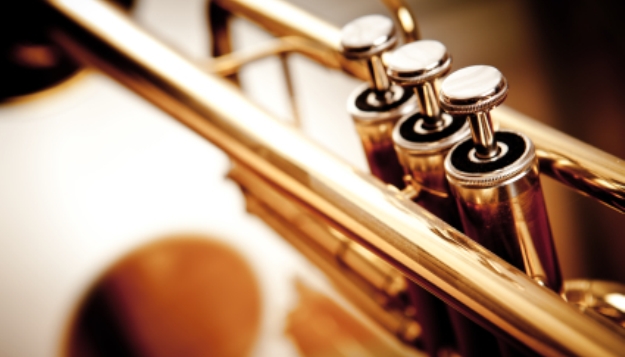 UMKC Conservatory of Music and Dance home to the University of Missouri system's first professional degree in jazz.
The University of Missouri Board of Curators has approved the University of Missouri-Kansas City's Bachelor of Music in Jazz Studies.
This addition to the Conservatory's degree programs underlines the importance of the jazz program at the UMKC Conservatory. Directed by Bobby Watson, the jazz studies program at the Conservatory provides students with opportunities to perform, travel, and work with some of the most important jazz artists working today, including Mel Martin, Donal Fox, Benny Golson, Roy Hargrove, the Mason Brothers, and many others.

"106 years after the founding of the Conservatory and 92 years after legendary jazz musician Charlie Parker was born, Kansas City's Conservatory is home to the University of Missouri system's first professional degree in jazz. This ensures that Kansas City jazz will thrive for generations to come," Peter Witte, dean of the Conservatory, said.

The Conservatory Concert Jazz Band was number four on the national airplay charts with the recording of Watson's The Gates BBQ Suite. A Grammy-nominated saxophonist, composer, producer, and educator, Watson trained formally at the University of Miami. He gained invaluable experience as musical director of Art Blakey's Jazz Messengers, the ultimate "postgraduate school" for ambitious young players.

In 2000, Watson was awarded the first William and Mary Grant/Missouri Professor of Jazz, an endowed professorship in jazz. His latest release, "From the Heart," was number one on the jazz radio charts.

"This year has been the culmination of two exciting events: The Jazz Department becoming its own division within the Conservatory, and the passage of a nationally-accredited Bachelor of Music degree in Jazz Studies. These steps forward will invite many high-caliber players to compete for a position to study jazz at the Conservatory," Watson said.

"As the community support group for the Jazz Studies program, the members of Jazz Friends are excited to see the culmination of more than a decade of Bobby Watson's efforts at UMKC come together in this new degree," said Jon McGraw, president of Jazz Friends.
Share This
About this Story
Campus: UMKC
Key words: Board of Curators, KC Campus, Teaching, UM System,
County: Jackson