Academic Affairs, Human Resources, and the Office of the President have collaborated to develop a set of 24/7 resources for academic leaders. See below for our featured article of the month, and scroll further for resources by topic.
These resources are part of the UM System's Academic Leadership Development initiative.
---
Featured Resources: Wellness & Leadership in the Context of COVID-19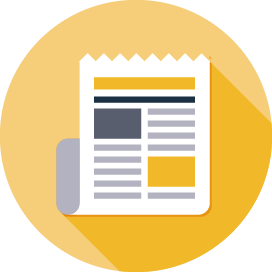 Resources for staying healthy and upbeat
From having to rapidly flip a course online to adjusting to life in a (perhaps makeshift) home office, COVID-19 has required a lot of the University's faculty members. This isn't easy, and it's important in times like these to make sure you're taking stock of your wellbeing. These resources can be helpful to anyone, whether you're feeling overwhelmed or isolated or simply looking to be proactive about staying engaged and healthy. 
Try Sanvello. Sanvello is a premium resource based in cognitive behavioral therapy designed to promote healthy habits and mental hygiene. Free for all UM System faculty members signing up with a university email, Sanvello offers a suite of features from guided meditation, daily mood tracking, coping tools, and more. It even includes a community aspect that allows you to share your own and learn from others' wellness tips. Click here to get started.
Join your colleagues for free mindfulness or yoga Zoom sessions. Available to all UM System faculty, staff, and students.

Yoga Sessions
Mindfulness Sessions

Take it from the experts. Mindi Thompson, a licensed psychology and associate professor of counseling psychology at UW Madison, wrote an excellent piece on faculty wellness in Inside Higher Ed that's worth a read. Among her tips:

Be mindful of your consumption of media, email, texts, etc. Consume news and other media only during specified blocks of time. 
Stay active and prioritize your physical and emotional health. Spend time outdoors, listen to music, invest in hobbies, and remember that taking care of yourself is a first step to supporting others.
Maintain connections with others. Schedule a Zoom, Skype, or FaceTime call with your colleagues, friends, and family. Send a text to someone you haven't talked to in awhile or give them a call. 
Exercise patience and compassion. A lot is being asked of you in a short period of time, so don't expect things to be perfect. Take time to reflect, to decompress and practice coping skills. We will get through this. 
***
Four resources for being an intentional, informed leader in times of uncertainty
The coronavirus pandemic has created novel questions and challenges as our universities work to respond to the virus in a way that maintains high-quality academic standards, keeps students on a streamlined pathway to a degree, and protects the health and safety of the entire university community. Academic Affairs has pulled together four brief, simple, yet informative resources to help you as you think through these questions. A piece in the Chronicle provides timely insight into what deans, chairs, and program directors can do to help in a way that complements--rather than duplicates--other efforts already underway. A recent piece on Forbes explores how leaders can effectively manage a team that is working remotely, from how to set clear expectations, communicate appropriately, and to continue fostering a sense of connection.
A recent article in Thrive Global takes a look at how to be our best selves as we wrestle with hard questions, uncertainty, and day-by-day changes in what we know and are told to do, encouraging us to lead with compassion, community, and encourage. And finally, listen to the latest episode of Future U, where host Jeff Selingo talks with former Tulane University President Scott Cowen about what we can learn from his experience leading his institution through the aftermath of Hurricane Katrina (Apple Podcasts, Google Play, Web).
***
Institutional resources: KeepLearning, Zoom Tutorials, University Coronavirus Pages: MU, UMKC, UMSL, S&T
---
Resource by Topic
Getting Started as an Academic Leader
Managing the Budget
Legal and Ethical Issues
Stay Sharp
Inclusive Excellence and Climate
Difficult Conversations and Conflict Management
Data-Driven Decision-Making
Change Management
Time Management, Balance and Self Care
 Performance Management
Reviewed 2020-03-23