2013-2014 Cohort
David L. Albright, MU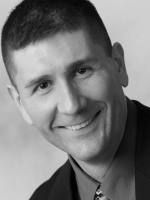 David L. Albright is an assistant professor in the School of Social Work at the University of Missouri-Columbia. He teaches military culture in the MSW program. Albright is a former research fellow with both the Department of Veterans Affairs and the RAND Corporation's Center for Military Health Policy Research. His primary research areas are military culture, particularly its influence on veterans' decision-making processes; and the development and validation of instruments for use in palliative and hospice care settings. Other interest areas include program evaluation, research synthesis, and validity theory and its applications.
What sometimes seems like a prior life, Albright served in the military, was a civilian skydiving instructor, and a supervisor of a criminal investigations unit in the state of Florida. He is married and has four daughters.
Cristina Albu, UMKC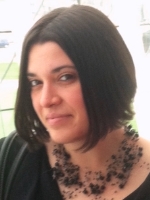 Cristina Albu is an assistant professor of contemporary art history and critical theory at the University of Missouri-Kansas City. She received a PhD from the University of Pittsburgh where she also served as visiting lecturer between 2011 and 2012. Her research has been supported by a Mellon Pre-Doctoral Fellowship and a Cultural Studies Fellowship, as well as by a series of traveling grants that facilitated her studies at the Center for Advanced Study in the Behavioral Sciences at Stanford University, ZKM (Center for Art and Media), Karlsruhe, and the Generali Foundation (Vienna). She has published articles and interviews in journals such as Artnodes, Athanor, and Contemporaneity and curated the film festival "To Act or Not to Act: Ethics in Romanian Cinema." Her research interests include participatory art, new media, affect theories, and crossovers between art and cognitive sciences. She is currently completing a book manuscript titled Seeing Self, Observing Others: Mirrors as Media in Contemporary Art. http://info.umkc.edu/art/portfolio/albu/
Mohsen Zaeem, S&T
Mohsen Asle Zaeem is the Roberta and G. Robert Couch Assistant Professor of Materials Science & Engineering in Missouri S&T. Zaeem received a BS (2003) and MS (2006) in mechanical engineering from Shiraz University, Iran, and a PhD in mechanical engineering from the School of Mechanical and Materials Engineering at Washington State University (2010). Prior to joining Missouri S&T, Zaeem was a postdoctoral fellow and an assistant research professor in the Center for Advanced Vehicular Systems at Mississippi State University. His current research interests include developing multi-scale computational tools for predicting nano- and microstructural evolution during solidification, grain growth, and solid state phase transformation in light-weight, high temperature and energy related materials.
Synergistic Activities
A professional member of TMS, MRS, ASM, ASME, ASEE, IIIS, Engineers without Borders-USA.
Member of AIST Metallurgy-Steelmaking and Casting Technology Committee.
Member of TMS/ASM Computational Materials Science and Engineering Committee.
Member of TMS/ASM Solidification Committee.
Member of Editorial Board of International Journal of Materials Engineering and Technology.
Organizer – Symposium on Computational Modeling of Microstructural Evolution; ASME 2013, San Diego.
Co-Organizer – Algorithm Development in Computational Mater. Sci. & Eng., TMS 2014, San Diego.
Bate Bate, S&T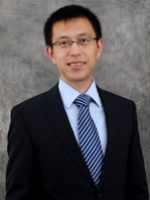 Bate Bate joined the Missouri S&T faculty as an assistant professor in the Geotechnical Engineering Program in June 2011. He earned a BE from Tsinghua University in 2002. He then started his graduate study in Hong Kong University of Science and Technology (HKUST) through a graduate recruiting program between HKUST and Chinese Ministry of Education. After receiving a master's degree in civil engineering from HKUST in 2005, Bate continued his graduate study in Georgia Institute of Technology, where he obtained a PhD in civil engineering in 2011. His doctoral dissertation was on the mechanical and physicochemical behaviors of fine-grained soils modified with a controlled organic phase. Bate experimentally studied the geotechnical properties of organically modified soils. Then he interpreted the results in the context of particulate interactions at nanometer level by exploring the electrokinetic potential and electrical permittivity of the soils.
Caroline Brock, MU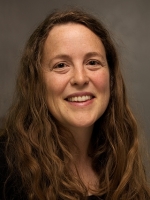 Caroline Brock is an assistant professor in the Rural Sociology Department at University of Missouri-Columbia. Brock's main professional activities involve teaching several undergraduate classes including Amish Community and Science, Technology and Society. She is researching in her Amish course and other similar courses around the country what college students can learn from the Amish as they explore questions of values, technology adoption and community and relate these questions to their own lives. Brock's research interests also include value-based farm decision making within a bounded rationality framework among Amish, organic, graziers and conventional dairy farmers in Wisconsin (http://carolinebrock.wordpress.com). In addition, she is currently working on creating informational support networks for agricultural and conservation professionals working with Amish and Mennonite farmers in the Midwest. http://dass.missouri.edu/ruralsoc/faculty/brock-c.php
Jennifer Bulmann, UMSL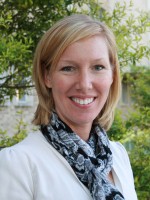 After graduating from the Illinois College of Optometry in 1998, Jennifer Bulmann pursued her passion for low vision by completing the Geriatric and Rehabilitative Optometry residency at the Birmingham VAMC in Birmingham, AL. She stayed on staff at the VA for two years, precepting 4th year interns from UAB School of Optometry and seeing her own geriatric patients. Bulmann moved back to Michigan where she was a clinical instructor at the University of Michigan Kellogg Eye Center. She saw patients in the Cornea/Contact Lens/Low Vision department and precepted ophthalmology residents.
Wanting to return to teaching, Bulmann accepted an assistant professor position at Southern College of Optometry where she taught both didactically and clinically. Bulmann was asked to start the Intermediate Low Vision Clinic at the Memphis VA in 2010 where she worked as the director for two years prior to moving to the St Louis area to teach at UMSL College of Optometry as a clinical assistant professor.
Currently, Bulmann teaches the Introduction to Low Vision course, is an instructor for the injections lab for second years, and precept at Grace Hill Community Health Center, a health care clinic for the underprivileged/uninsured.
Bulmann's research interests include low vision and ocular disease.
Andrew Bzowyckyj, UMKC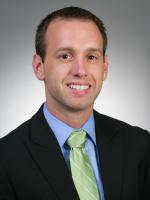 Andrew Bzowyckyj received a doctor of pharmacy from the University of Connecticut in 2009. He then completed a two-year residency specializing in ambulatory care practice, chronic disease state management, academia and healthcare policy with the University of Minnesota. He is currently a clinical assistant professor at the UMKC School of Pharmacy with a clinical practice site specializing in outpatient endocrinology at the Diabetes Center at Truman Medical Centers-Hospital Hill where he provides medication management of chronic metabolic conditions. His scholarly interests include diabetes, dyslipidemia, patient-centered care, motivational interviewing, incorporation of technology into patient care activities, health/wellness promotion and the incorporation of the above elements into curricula. In his personal time, he enjoys spending time with his dog Scotty and is an avid runner having completed three marathons, ten half marathons, and numerous 5 and 10Ks.
Chien-Chung Chen, S&T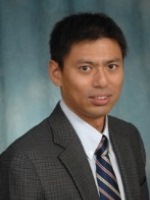 Chien-Chung (Abner) Chen joined the Civil, Architectural and Environmental Engineering department in fall 2011 as an assistant teaching professor. He received a PhD in structural engineering from the Pennsylvania State University in 2009. His main teaching interests focus on both undergraduate and graduate level courses in the areas of structural engineering. His educational research interests focus on developing teaching methods to facilitate students' learning experiences and to help students to learn how to apply their knowledge to solve real-world problems.
Xiaobo Chen, UMKC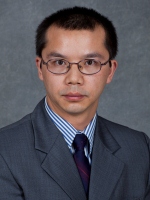 Xiaobo Chen obtained a PhD in chemistry from Case Western Reserve University in 2005, and he joined UMKC in the Department of Chemistry in 2011 after working at Lawrence Berkeley National Laboratory and University of California–Berkeley for six years. Chen is renowned for the synthesis and modifications of nanomaterials for renewable energy and sustainable environment applications. Chen has published near 50 articles with over 12,000 citations in many high-profile journals including Science and Chemical Reviews. He has acted as a symposium chair for Materials Research Society, and a Guest Editor of Journal of Materials Research, Catalysis Today and Chemical Reviews. He has also served as a reviewer for over 30 scientific journals and as a grant reviewer for many federal funding agencies.
Masud Chowdhury, UMKC
Masud H. Chowdhury received a PhD in computer engineering from Northwestern University, Evanston, Ill., in June 2004 and a BS in electrical and electronic engineering from Bangladesh University of Engineering and Technology (BUET) in December 1998. He has been with the Department of Electrical and Computer Engineering, University of Illinois at Chicago. He has recently started his faculty career at UMKC as an associate professor in the Department of Computer Science and Electrical Engineering. He has published more than 100 articles in various journals, conference proceedings and newspapers in the fields of micro & nano electronics, nanotechnology and renewable energy.
Chowdhury is currently serving as the chair-elect and the secretary of IEEE VLSI Systems and Application Technical Committee. He will assume the duty of the chair of IEEE VSA-TC in 2014. He is as an associate editor of the Journal of Circuits, Systems, and Signal Processing, Springer. He has been serving as the symposium chair, conference track chair, special session organizer, technical committee member and panel member in various conferences, symposiums and funding agencies. He has been actively supervising Ph.D., MS and undergraduate research students in various areas of micro and nano electronics and nanotechnology. His current research projects are being funded by the Air Force Office of Scientific Research (AFOSR) and University of Missouri Research Board.
Clayton Clark, MU
Clayton Clark worked at University Hospital on the Internal Medicine/Cardiology Medical-Surgical Unit for three years prior to becoming a medical-surgical nursing instructor. He has also worked part time at Rusk Rehabilitation Center. He continues to work-part time as a medical-surgical nurse floating to many of the general care units at Boone Hospital. While working full-time at the hospital, he was involved in various professional activities: quality improvement projects, piloting a new discharge nurse role and serving as preceptor for graduate nurses, student nurse externs and practicum nursing students. Clayton currently teaches medical-surgical nursing clinical as well as the nursing ethics and law course. Clayton's research interests include understanding moral distress in nurses working in long-term care and nursing homes as well as ethical issues facing older adults.
Kelly Cochran, UMKC @ MU
Kelly Cochran, clinical assistant professor with University of Missouri-Kansas City School of Pharmacy, is based at MU where she precepts third and fourth year pharmacy students in their experiential clerkships, participates in team taught courses, and practices as an ambulatory care clinical pharmacy specialist at the University of Missouri General Internal Medicine Clinics. She also coordinates a rural health pharmacy elective experience. She earned a doctor of pharmacy from Butler University in Indianapolis, Ind. She completed a PGY1 Pharmacy Practice residency at University of Iowa Hospitals and Clinics in Iowa City, Iowa, and a PGY2 Ambulatory Care Specialty residency at the University of Illinois at Chicago College of Pharmacy and Medical Center in Chicago, Ill.. She is adjunct in MU School of Health Professions. Her research interests include rural health, sense of community in higher education, quality improvement in prevention of adverse drug events and chronic disease state management.
Emily Crawford, MU
Emily Crawford, assistant professor in Educational Leadership and Policy Analysis, earned a doctorate in educational theory and policy with a minor in comparative and international education from Penn State University, where she focused on issues affecting educational equity for undocumented students. Her research interests include international immigration and education policy, looking at how educational leaders and teachers advocate for vulnerable students' access to education, and how education policy intersects with educators' professional and personal ethical codes.
Rajeev Darolia, MU
Rajeev Darolia is an assistant professor of public affairs and of Educational Leadership and Policy Analysis at the University of Missouri-Columbia. Recent projects focus on government sponsored consumer credit programs, access to higher education, and education finance. Darolia received a PhD in public policy and public administration from George Washington University, a MA in economics from the University of San Francisco, and BSBA in finance from Washi
Reviewed September 24, 2013.