2014 UMFS Network News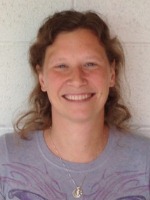 Mindy Steiniger, Biology, UMSL
Steiniger received the 2014 UMSL junior investigator of the year award for her work, funded by an R15 AREA grant from the NIH, exploring mRNA 3' end formation and other types of cellular RNA metabolism. This grant has a total budget of more than $400,000 over three years. Steiniger notes that "Obtaining substantial external funds for research is an integral part of creating a successful, enthusiastic research program at UMSL. I am excited to be a member of progressive junior faculty contributing to excellence at UMSL."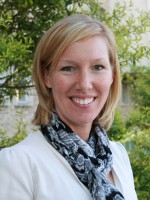 Jennifer Bulmann, Optometry, UMSL
Bulmann presented "Visual Impairment: A Fall Risk" at the Geriatric Conference at Saint Louis University. She's doing eye exams on school-age children with the Lighthouse for the Blind St Louis at the Delta Gamma Center for Children with Visual Impairments so that the children can be integrated into mainstreamed classroom settings.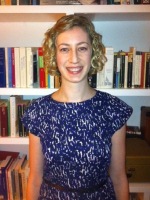 Jill Delston, Philosophy, UMSL
Delston is redesigning a Business Ethics course with funding from the Missouri Learning Commons. She's revising the 6th edition of a textbook, Applied Ethics: A Multicultural Approach (Pearson) and working on several articles on topics ranging from Hobbes' Leviathan to anti-money laundering.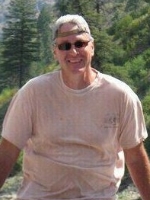 Michael Howard, Biology, UMSL
Howard is redesigning General Biology and Human Biology with funding and support from his College, the Missouri Learning Commons, and Cerego Adaptive Learning Software. He's developing a Science Literacy course for Business majors and working on a grant from the Missouri Department of Elementary and Secondary Education to improve STEM education in the Normandy School District. Michael's students nominated him to deliver UMSL's 2014 Last Lecture.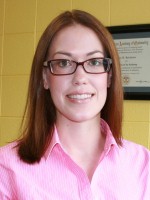 Julie Hutchinson McGinnis, Optometry, UMSL
McGinnis is coordinating the Anatomy and Physiology of the Eye lecture and lab. Her paper, "Congenital Anomalies of the Posterior Segment" will be published this year in Review of Optometry.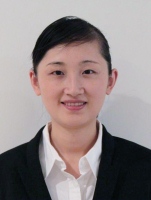 Min Ju, Marketing, UMSL
Ju is revising a paper, "The Changing Value of Relational Governance and Control Mechanisms", that will be submitted to the Journal of International Business Studies.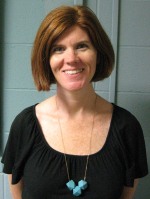 Courtney McDermott, Social Work, UMSL
McDermott developed a series of mandatory professional development workshop for students applying to the BSW program. The workshops responded to a perceived need that students needed guidance navigating professionally. Courtney is leading these programs with a colleague with the goal of eventually collecting data on the effectiveness of the program.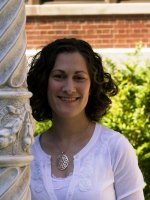 Paula Prouhet, Nursing, UMSL
Prouhetis co-teaching a new course in the redesigned accelerated BSN program called Maternal Child Nursing. The course includes both theory and clinical components and, is the first pediatrics course to add a community clinical placement. Students will be visiting schools to provide health education to children in all grades. Paula is discussing possible clinical experiences and collaborative courses in the future with UMSL's Children's Advocacy Center.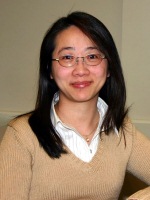 Huei-Wern Shen, Social Work, UMSL
Shen is completing work on a UMRB grant on a project titled, "Benevolence and Older People's Involvement in Volunteering and Family Caregiving." She is revising her manuscript, one of five submitted this year, "Resource and Strategic Mobilization Model of Productive Aging: Examining Older Americans' Participation in Various Productive Activities" for publication in Ageing and Society.
Suzanne Welcome, Psychology, UMSL
Welcome will publish "Individual Differences in White Matter Anatomy Predict Dissociable Components of Reading Skill in Adults" in NeuroImage. This study examines relationships between white matter microstructure and reading skill in typical-reading adults and demonstrates that the ability to read nonwords is predicted by a number of unique anatomical markers.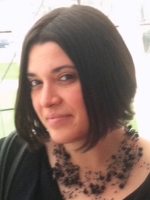 Cristina Albu, UMKC
Albu is currently completing a book manuscript titled Seeing Self, Observing Others: Mirror Affect in Contemporary Art and has a forthcoming chapter on "Photogenic Art: Precarious Participation and Documentation" in a volume titled The Permanence of the Transient (Newcastle upon Tyne: Cambridge Scholars Publishing, 2014). In March, she presented a paper at the Affect and Inquiry symposium organized by the Obermann Center for Advanced Studies (University of Iowa) and will take the students in the Art and Art History Department on a trip to Chicago to visit the Art Institute and the Museum of Contemporary Art. In April, I will be moderating a discussion between Kansas City artists at the Kemper at the Crossroads. While teaching at UMKC, she has developed three new seminars on contemporary art (Participatory Forms of Spectatorship in Contemporary Art, Site-Specific Art: within and beyond Museum Walls and Contemporary Art, Emotion and Cognition). Albu is organizing two workshops of professional development for undergraduate and graduate students in the Department of Art and Art History. She has supervised two MA theses that were successfully defended in December 2013 and two of the MA students who were enrolled in her seminars had their papers accepted at regional conferences and symposia this semester. In the future, Albu hopes to establish a collaboration with faculty members in the psychology department to teach a course on crossovers between contemporary art and cognitive sciences. Together with her colleagues, Albu is planning to apply for a Missouri Arts Council grant in order to support exhibition programs and lecture series in the UMKC art gallery.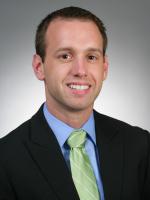 Andrew Bzowyckyj, Pharmacy, UMKC
Bzowyckyj received funding for a project from the American Association of Colleges of Pharmacy (AACP) for a study using NPH insulin to treat prednisone-induced hyperglycemia. This project serves multiple purposes: ­ boost his scholarship portfolio, increase collaboration between the pharmacy and endocrinology departments, and increase interdisciplinary practice/scholarship within the hospital.
The HRSA grant received by the School of Nursing for a collaboration between the Schools of Pharmacy and Dentistry continues to grow (now in year 2) and Bzowyckyj's role in the project also continues to grow and develop. This project has introduced him to several faculty members in the School of Nursing (and Dentistry to a lesser degree) which might lead to further interprofessional projects down the road.
Bzowyckyj has entirely revamped his clinical rotation this past month with an increased emphasis on reflection, patient-centered practice, and motivational interviewing by incorporating more structured exercises/activities regarding the above elements. It appears to be going well (he is halfway through the first go at it) and looks forward to turning it into some scholarship eventually.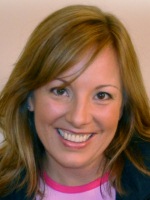 Janis Ellis-Claypool, UMKC
Being the Program Director and Teaching Assistant Faculty member for a brand new undergraduate degree means each semester is filled with new course development. One of the courses I¹ve had the opportunity to teach twice now, and am teaching for the third time this semester (such a treat because you can refine and get it almost perfect!), is HLSC 300 Diversity in Health. I attended the Diversity Curriculum Infusion Institute (offered at UMKC) to help develop the course, and chose to require a service learning element.
In fall 2012, I established partnerships with 19 area agencies and students provided approx. 900 hours of volunteerism and service. This past fall (2013), partnerships grew to 24 area agencies and students provided approx. 1200 hours of service. This coming semester, we will be partnering with 26 agencies (approx. 5 are new relationships), and will potentially contribute 1300 hours of service to the KC community.
Another source of pride is a new course designed to help students who are on academic probation. If a student in the BHS program falls below the minimum GPA during a semester, they are now required to take HLSC 100 Student Success Strategies. This one-hour course, designed as a pass/fail course, provides content on note-taking, study skills, goal setting, presentation practice, etc. I developed a course workbook filled with practical tools and tips for success in the classroom and on campus. I am working on developing some evaluation measures for this course (because it is very time intensive) to determine if it helps our high-risk students come off of academic probation and improve in subsequent semesters. Ideally, I would like to write about this course for publication in Faculty Focus (as a starting point).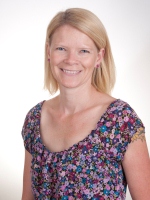 Kindel Turner Nash, Education, UMKC
Based on my research on using critical race theory to reframe early childhood literacy education, I have published (or have in press) three articles in peer refereed journals:
Nash, K. (2014, in press). White discourse about brown children: Challenging traditional notions of caring in early childhood literacy classrooms. Perspectives and Provocations 3(3).
Nash, K. & Waddell, L. (2014, revise and resubmit). Teacher Education and the African American Student. African American Learners. 2 (3).
Nash, K. (2013). Everyone sees color: Toward a transformative framework of early literacy teacher education. Journal of Transformative Education, 11(3), 151-169.
In addition, I am now in the process of collaborating with literacy faculty and MU and UMSL to write a University of Missoure System grant to offer an online, equity-focused Education Specialist degree in Language and Literacy across all three campuses.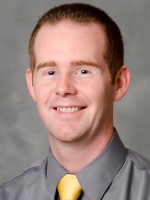 Clayton C. Clark, University of Missouri, Nursing
Listed in the January 23 Mizzou Weekly for dedication to students as outstanding faculty mentor.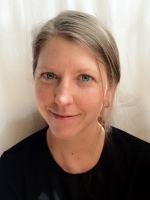 Carrie Elaine Duncan, University of Missouri, Religious Studies
In the summer of 2013, Carrie brought three MU students to participate in the Ayn Gharandal Archaeological Project in Jordan, where they had the opportunity quite literally to make history. Among its other fascinating discoveries, the 2013 Gharandal team located and excavated a monumental Latin imperial dedicatory inscription at the site of our late Roman period fort. This inscription is one of only three of its kind preserved intact and has proved a trove of information about the date of the fort's construction, the military unit that built and occupied it, and the sequence of its abandonment. This inscription was truly the find of a lifetime – Carrie might need to retire from archaeology now! It was also very special to share such an exciting discovery with the first group of MU students to join Carrie on an excavation. All three are planning to pursue post-graduate work in archaeology and Carrie is proud to be part of their professional growth.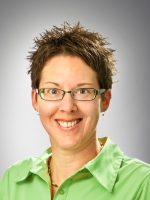 Heather Hennkens, Research Reactor (MURR)
Heather was recently awarded a grant from the American Chemical Society's (ACS) Global Research Experiences, Exchanges and Training (GREET) Program. The GREET program aims to provide intensive, high impact international research experiences and collaboration opportunities to early/mid-career research teams. Nationally, four such mentor-mentee teams were selected for the 2013-14 program. Heather and her mentee, a Chemistry Department graduate student, traveled to Thessaloniki, Greece in the fall of 2013. While there, the team carried out initial experiments toward developing a novel pancreatic cancer imaging agent with their international collaborator at the Aristotle University of Thessaloniki. With this preliminary data, Heather successfully competed for a University of Missouri Research Board grant that is supporting continued efforts on the project. Heather plans to parlay the internal support into significant extramural funding for this line of her radiopharmaceutical research program.
The team is excited to present on both their research findings and the various cultural experiences from their visit to Greece at a special symposium of the 247th ACS national meeting in Dallas, TX this spring.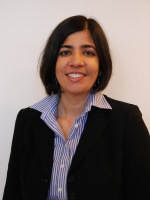 Nidhi Khosla, Health Sciences, MU
In 2014, Khosla had a paper accepted in Health Services Management Research, which is the official journal of the European Health Management Association and is considered a top journal in the health management field. Khosla Nidhi, Marsteller Jill, Holtgrave David (2014) The use of memoranda of understanding in fostering inter-agency collaboration: a qualitative study of health services agencies serving vulnerable populations in Baltimore, USA

In September 2013, Khosla received an honorable mention for her first ever flash fiction piece in a contest organized by the Columbia Public Library.
Leigh Neier, University of Missouri, Learning Teaching and Curriculum, College of Education
Neier received one of five 2014 William T. Kemper Fellowships for Teaching Excellence. Neier was selected as the College of Education's 2014 Undergraduate Instructor of the Year, served as a mentor for Rebecca Mesecher (Elementary Education, Senior), who was chosen as a member of Mizzou39's Class of 2014 and invited to serve as a monthly columnist/blogger for the VIA Institute of Character. http://viacharacterblog.com.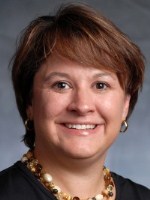 Stephanie Padgett, University of Missouri, School of Journalism
Mojo Ad Helps Staffs at Chicago Agencies Better Understand the 18-24 Demographic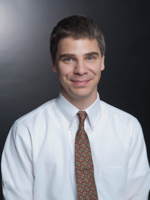 Mario Pennella, MU, Biochemistry
In January, Mario applied and received funding from ET@MO through their Teaching with Technology Innovation fund. He learned of this fund through the UMFS program in December.
Mario served as a mentor for Alexander Finck (Biochemistry, Senior), who was chosen as a member of Mizzou 39's Class of 2014.
Collaborating with professors from the departments of biochemistry, bioengineering, and management (Trulaske College of Business), we are organizing a team of undergraduate students to develop a project to participate in an international synthetic biology competition, iGEM (International Genetic Engineering of Machines, see iGEM.org), that will be held in November in Boston, MA.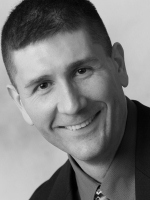 David Albright, Social Work, MU
2014 Outstanding Faculty Award, School of Social Work's Alumni Association
Competitively selected to attend the RAND Summer Institute, National Institute of Aging and the NIH Office of Behavioral and Social Sciences Research
Reviewed March 04, 2016.