About the Program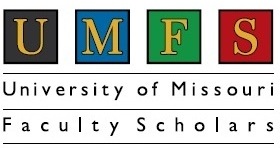 University of Missouri Faculty Scholars
The University of Missouri Faculty Scholars (UMFS) program is designed to support the efforts of the university to acclimate and retain new faculty members. In this unique program, scholars participate in campus-specific activities and in system-wide programs designed to create avenues for communication and collaboration across the four campuses of the UM System. The UMFS program offers new ideas for thinking about research, teaching, scholarship and engagement on each campus.
UM Faculty Scholars Goals
The goal of the UMFS program is to support cohorts of new faculty members by providing opportunities to:
Construct academic portfolios adequate for examining, portraying, explaining and highlighting their academic lives and contributions to the university's mission;
Learn the techniques and strategies that will assist them in becoming effective educators and support the UM System goal of remaining a learning-centered institution;
Learn strategies for effective communication across diverse groups of faculty, mentees, advisees, and classroom situations;
Develop collegial networks and collaborations with university peers and senior faculty.
UM Faculty Scholars Events
UM Faculty Scholars participate in monthly on-campus activities as well as three system-wide, multi-day retreats.
On-campus activities will include a variety of learning opportunities that address topics designed to support faculty development as teachers and scholars.
System retreats cover topics common to all campus faculty and focus on developing collaborative faculty networks. The spring and fall workshops occur at the Lake of the Ozarks and the midwinter retreat in Jefferson City.

Some topics are: building an academic portfolio, communication styles for effective collaboration, inclusive excellence in the classroom and beyond, successful grant strategies, course design for active learning
Program Features
UM Faculty Scholars are selected from benefits eligible tenure track and non-tenure track ranked faculty preferably in their second and third years of employment with any of the four UM campuses.
Participation in the program lasts one academic year.
UM Faculty Scholars are selected to create a diverse distribution of academic disciplines represented within each cohort.
UM Faculty Scholars are required to participate in monthly programs on their own campuses and in all system-wide events.
Lodging, meals and materials will be provided by UM System. Reimbursement for travel to retreats is handled by the campuses and participants are encouraged to carpool. Contact your campus coordinator regarding campus policies for reimbursement.
Participant Testimonials
"I have really enjoyed getting to know the other faculty scholars. I doubt I would have ever met any of the faculty from other campuses, and now I have points of contact at UMSL, UMKC and MST who can help me reach out to potential collaborators on those campuses."
Ron McGarvey, Industrial and Manufacturing Systems Engineering, University of Missouri-Columbia
"The UMFS program has been the most important professional development program I have attended. It allows you to have a deeper understanding of academia and of yourself. What I have learned not only allowed me to have a better grasp of myself as a teacher and researcher but also will allow me to develop into a better and more productive faculty member."
Eduardo Abreu, Nursing and Health Studies, Univerisity of Missouri-Kansas City
"UMFS was a fantastic experience. It gave me the opportunity to closely consider the concepts of course design, effective teaching, collaboration and connecting with students. In addition, I am much better prepared for upcoming promotion reviews."
– Jim Craig, Department of Military and Veteran Studies, University of Missouri-St. Louis
"The Faculty Scholars program provided valuable and useful information for furthering UM instructor and student success. The ability to network with faculty from across the state is very helpful. Being knowledgeable about the resources, functions and opportunities at the multiple campuses is very useful."
– William LeFevers, Nursing and Health Studies, University of Missouri-Kansas City
"The UMFS is currently the best and only way to really get to know a large number of our colleagues at all of the other institutions within the system. I and several others have formed collaborations and made contacts that will lead to future collaborations. This benefit of the UMFS program cannot be understated."
– Brian Smith, Engineering Management & Systems Engineering, Missouri University of Science and Technology
"I am very grateful for my experience with the University of Missouri Faculty Scholars program. Before the last retreat was even over, I was recommending it to a colleague in my division and thanking my Dean and Chair for allowing me to take advantage of this opportunity! The insight I gained in the areas of promotion, scholarship, instruction, and research will be invaluable as I move forward in my career."
– Angela Brownfield, Pharmacy Practice & Administration, University of Missouri-Kansas City @ MU
Reviewed August 05, 2016.