Irma Arteaga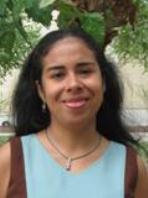 Actualmente se encuentra investigando las brechas en matemáticas y en lenguaje entre niños peruanos indígenas y no indígenas utilizando la base de datos Niños del Milenio, que viene siguiendo a dos cohortes de niños desde hace 12 años. Asimismo, está investigando con data de los Estados Unidos, si la ausencia del programa de cupones alimentarios para niños pobres menores de cinco años, WIC, tiene efectos adversos en la inseguridad alimentaria cuando estos niños cumplen cinco años y ya no son elegibles para participar en el programa. Ha trabajado en los últimos años investigando los efectos de largo plazo de programas preescolares en variables como empleo, educación, delincuencia y salud.
Dr. Arteaga is from Peru and joined the Truman School of Public Affairs at MU after earning a master's degree in public policy and a doctorate in applied economics at the University of Minnesota. She has received the Jernberg Fellowship, the Mary and Robert Litterman Fellowship and the Graduate School Fellowship to support her studies. Her expertise is on evaluating programs that reduce poverty, children malnutrition, gender and ethnic disparities and on studying the effects of early childhood interventions on cognitive and socio-emotional skills of children. Dr. Arteaga has previously worked as a consultant for the Inter-American Development Bank, as the chief of the data analysis area for the Peruvian Congressional Research Service, and also as an economic consultant in educational topics for a Peruvian NGO and as an economist for the Peruvian Supervisory Organism in Telecommunications.
She is currently investigating the ethnic gaps in math and language of Peruvian children using the Young Lives Study, a longitudinal dataset that follows children from birth to age 20. In addition, she is studying the effect of aging out of WIC on food insecurity, using US longitudinal data. Dr. Arteaga has worked in the past on a project involving the Chicago Longitudinal Study, which has followed over 1,500 students from low-income neighborhoods from kindergarten into adulthood. Her recent work appears in Science, Children & Youth Services Review, and Education & Urban Society.
Reviewed September 10, 2013.