---
Announcements
---
A&OER Faculty Advocate -
Application Now Open!
A new structure for Affordable & Open Educational Resources grant opportunities
The UM System is excited to announce a new structure for grant opportunities that will provide funding for Faculty Advocates who support the Affordable & Open Educational Resources (A&OER) initiatives. To learn more about the initiative scroll down to the INTRODUCTION section and click on any of the topics to expand the view. For details about the new grant program click on the header below labeled 'Become an A&OER Advocate'. 
A&OER Helpful Links
Modifying an Open Textbook – Best Practices
What: Statewide Open Educational Resources Summit
When: Wednesday, March 4, 2020, from 9:00 a.m. – 3:00 p.m.
Where: State Historical Society of Missouri, 605 Elm Street, Columbia, MO 65201
Cost to attend:  FREE (Breakfast, lunch, and drinks will be provided)
Learn more: For more information about the event, visit the Statewide Open Educational Resources Summit page, or contact your local OER Coordinator or umoer@umsystem.edu.
Cengage Unlimited
---
Schedules
---
Open Textbook Network Review Training
Learn about OER and the Open Textbook Library! Then attend a UM-Sponsored training session to become eligible to earn $500 to be placed in your professional development MoCode by writing an OTN textbook review. To sign up for training select a training session date from the list of dates below and/or contact your local librarian. 
2019-2020 OTN Review Trainings
MU
S&T
UMKC
UMSL

October 4th, 2019, Friday 
View details

November 5th, 2019, Tuesday 
View details

 

February 19, 2020, Wednesday
TBD

July 29th, 2019, Monday
Sept 19th, 2019, Thursday
Nov 19th, 2019, Tuesday
Jan 23rd, 2020, Thursday
March 16th, 2020, Monday
May 21st, 2020 Thursday
---

About the Initiative
The UM System Affordable & Open Educational Resources (A&OER) initiative works to enhance the use of affordable and open educational resources at the university.  A&OER provide students immediate and unlimited access to course materials, enhance learning by providing up-to-date and interactive resources, and lead to greater retention and graduation.  Additionally, they help to lower the cost of education. 
What are A&OER and why are they important?
Open Educational Resources (OER) are defined in this manner by The William and Flora Hewlett Foundation:
OER are teaching, learning, and research resources that reside in the public domain or have been released under an intellectual property license that permits their free use and re-purposing by others. Open educational resources include full courses, course materials, modules, textbooks, streaming videos, tests, software, and any other tools, materials, or techniques used to support access to knowledge.
Through adopting free or low-cost textbooks and digital course materials, OER helps us control the cost of educational resources.  The importance of this type of cost reduction for our students was highlighted in an American Enterprise Institute report (September 1, 2016).  The report compared the Consumer Price Index (CPI) from January 1998 to July 2016 for college textbooks to the CPI for All Items and Recreational Books. They found that "college textbook prices have increased by 90% while recreational book prices have fallen by more than 35%," as illustrated by the graph below.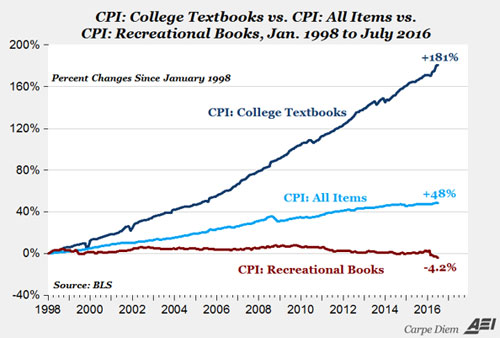 The cost of textbooks affects the academic choices and success of our students. If textbooks are prohibitively expensive, students will:
Find illegal PDFs online
Not purchase educational resources
Buy an outdated edition
Not acquire educational resources at all
In fact, a survey conducted at University of Missouri - Columbia in fall 2016 showed that 61% of students reported not purchasing a required textbook for a class and 75% of students reported delaying purchase of required course materials.
Adopting open access or low-cost educational materials can significantly decrease the cost burden while still providing students with resources to excel.
Become an A&OER Advocate 
About Becoming an A&OER Advocate
Full-time faculty members who teach and have used open educational resources (OER) in their classes are eligible to apply to become an A&OER Advocate for their department at their university. Up to four Faculty Advocates will be selected to complete a year-long, cohort program where they learn how to assess the A&OER status of their department, host events to familiarize others with the A&OER process and benefits, learn more about available resources and partners within their own campus, etc.
Near the end of the spring semester, each advocate will complete an assessment to determine the feasibility and interest of their department in applying for a grant to convert all classes to using A&OER materials. Advocates will receive an incentive package to be identified at a later date. 
Goals for Position
Advocate for OER within department
Adopt an openness to assisting others beyond your own course and needs
Facilitate an open dialogue within department 
Establish relationships with involved units on campus (Bookstore, CTL, DAS, Library)
Transition the department to OER
Faculty Advocate Grant Application Resources
Faculty Advocate Grant Proposal Forms

 Pre-Application Worksheet (PDF), contains a list of all the questions on the application to help you gather the information needed to make submission easier
Support Letter Templates/Components/Examples
FA Application: Click here to access the grant application. 
***Application deadline for 2020-2021 Faculty Advocates is Friday, May 22, 2020 at 11:59 PM***
FA Application Evaluation Rubric SAMPLE (PDF)
Faculty Advocates
Faculty Experiences with A&OER
Index
---
Michael Bruening
Associate Professor of History and Political Science at Missouri S&T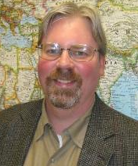 Professor Bruening uses A&OER most often in his Western Civilization class by putting his own course packet together of exclusively public domain documents, which costs students less than $15.  He has also used popular history books in his Renaissance class.  In addition to the course packet, he uses YouTube and library videos for homework assignments. 
Professor Bruening chooses to use affordable and open resources not because of the lower cost per se, but because "they fit the way I want to teach."  He states that "I like to put my own course packet together because it allows me greater control over what is in it, and I've found that students react better to these cheaper, more popular histories than they do to the very dry narrative in standard large expensive textbooks."  He noted that students seem to respond to the materials well, and added, "They've got to appreciate having a fifteen dollar course packet versus a two hundred dollar textbook." 
In the future, he noted that while he would consider using a free, online, peer-reviewed textbook as supplementary material, it "would never be the focus because I've found that the students don't like online books, and I don't like them generally because students can't bring them to class with them.  I don't allow computers in my class."  For other faculty considering using A&OER, Professor Bruening recommends that they look broadly beyond what they're typically used to doing.  He also recommends being careful with publishers when they offer packets that include textbooks and other supplementary materials—it might seem convenient, but it means that students have to buy the entire package, which is often more expensive.
---
Rocky Keel
Teaching Professor and Chair of Sociology, Gerontology, & Gender Studies at UMSL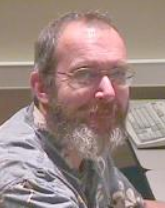 Professor Keel has used open and free resources in all of the courses he teaches, including Introduction to Sociology and Alcohol, Drugs, and Society.  He creates HTML web-based documents that are composed of his lecture notes; he also links to other resources on the web to aid students. 
His use of open resources began 20 years ago.  He commented that "in the old days, I would come into the classroom and fill the chalk boards up with notes and questions for my students."  He found he could save time by having it all done in advance, plus it gave students the opportunity to have his notes available both in and outside of class.  When discussing his experience using OER, Professor Keel says "It's been a positive one.  For the most part, students appreciate having access to those resources on a 24/7 basis."  The only issue he has found with this approach is that the notes "take on a life of their own," making it difficult to update, refresh, and keep them current. 
Student feedback on Professor Keel's approach has been positive.  Former students and people around the world have thanked Rocky for making the resources available to them.  He stated, "I enjoy being able to share these materials with the students and hopefully they can see that the things we are talking about in the classroom have a connection to the outside world because that's what I'm doing: connecting the text book that we use with things going on in the world every day."
Professor Keel provided advice for faculty members considering use of A&OER, saying, "It seems to work well for both the faculty and the students. Folks should really give it a try. Everyone has something they can contribute and nowadays publishing on the internet is a fairly simple process – you can do it through a wide variety of venues."
---
Dan Reardon
Associate Professor and Missouri London Director of the English Teacher Education Program, English & Tech Communication at Missouri S&T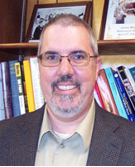 Professor Reardon uses A&OER in his two literature courses, Science Fiction and Fantasy Literature.  A few years ago, he found that no good anthology of science fiction short stories existed, so he decided to create his own.  His approach evolved from there.  Now, he has a course packet he developed for his Fantasy Literature course, and puts both packets on AutoAccess, which virtually all students use. 
"I've been alarmed at the increasingly rising cost of textbooks for students, which to me has reached an unconscionable state" Professor Reardon explained when discussing why he uses more affordable course materials.  "It's customary for students to pay anywhere from six to seven hundred dollars a semester for textbooks," he said, noting that the cost has a whole new meaning now that he has a son who is a freshman at Missouri S&T.  In addition to affordability, he found that once he stopped being "an electronics cop" in his classroom, it "opened up a world of resources for my students."  Being allowed and encouraged to look up answers to questions engages students as active learners and encourages electronic savviness. 
He found that the students really like materials being available on AutoAccess.  Professor Reardon has also seen a positive impact on learning outcomes through changing his approach on quizzes.  Instead of assessing them on whether they memorized the material, he now focuses on evaluating if they understand the key ideas.  He explains, "I'm assuming during the quiz itself, they're looking at the short stories so I can ask a little bit more challenging assessment questions that will assess students' mastery."  
He encourages faculty who are thinking about using A&OER utilize university resources, saying "we have staff at our universities whose job it is to specifically help us with those AutoAccess materials and to let us know what our options are for using AutoAccess, open source, and online materials.  There's resources available to us as instructors all over campus, and we need to find who those people are and they'll let us know we're all in this together."
---
Kathleen Sheppard
Associate Professor of History & Political Science at Missouri S&T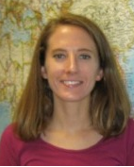 Professor Sheppard uses A&OER in all of her classes, currently Western Civilization and History of Science.  She uses a mix of open and affordable online resources that vary depending on the course, including online textbooks, articles, and videos. 
"I don't see the point in having students spend money when there are free resources out there," Professor Sheppard says when discussing why she uses A&OER.  Because she assigns readings from a lot of different books, she didn't see the need for students to buy all of the books separately, saying that "it also makes it more enjoyable for your students."  She notes that there are a lot of free and open resources on the web; people just have to look.  "Don't be afraid of it!" she states. 
Professor Sheppard has received positive feedback on her A&OER from students.  Specifically, she hears that they like having access to online materials and resources versus having to purchase an expensive textbook.  She has also gotten positive feedback on the videos she uses, explaining that "I absolutely love having videos for students to watch. I try to use videos to engage students. Students need the information and it's much more entertaining for students to watch." 
A new approach that Professor Sheppard is trying is collaborating with the Wikipedia Education Foundation, which teaches students how to research, write, and think critically by editing Wikipedia.  The semester-long project includes training on both mechanics and critical thinking, and then engages the students by asking them to go in and change an article of their choice by adding 300-500 words.  She says that it is "one huge way that I'm trying to use the open education resources to get students engaged with scholarship as opposed to writing a 10-page paper for me to read and then stick in a file."
---
Kate Votaw
Assistant Teaching Professor, Deans Honors College at UMSL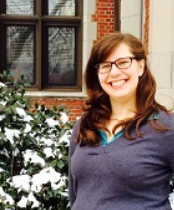 Professor Votaw uses affordable resources in her honors college psychology courses, including General Psychology, Social Psychology, the Science of Psychology, and Psychology and Pop Culture.  The resources she uses includes scholarly articles, specific book chapters, and other types of reading materials.  She states that using a variety of resources allows her to "hand pick the sources that will really lead to the sort of discussion and takeaway points that I want my students to have." 
She notes that while saving students money is a perk, it wasn't the reason that she started using more affordable course materials, explaining "as I was putting together my classes, a lot of it had to do with the fact that the generic psychology textbooks just didn't lend itself to discussions very well."  To Professor Votaw, textbooks were more a series of facts and things to memorize, which didn't fit with her discussion-based class structure.  She says that "for the discussions that I wanted to have the materials that are already available lent themselves better to the conversations I wanted to have in the classroom."
Professor Votaw has heard a lot of informal positive feedback from her students.  She has found that students prefer to print materials off before class instead of carrying a textbook around campus.  She also sees students coming in with notes that are highlighted and color coded, indicating that they are actually reading the materials.
Professor Votaw's advice for other faculty members considering the use of A&OER is to "just be comfortable and don't feel like you have to go with the textbook just because that's what the students are expecting." She suggests to "think about what your goals as an instructor are and then find sources to support that versus when you get the textbook and then develop your class."
---
Klaus Woelk
Associate Professor, Chemistry at Missouri S&T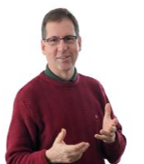 Professor Woelk is using A&OER for two related courses: General Chemistry I and the associated lab class.  Specifically, he uses an affordable AutoAccess textbook option for the General Chemistry course, and open resources for the lab. 
"Affordability for the students is a big inspiration for the direction that we're going in," Professor Klaus stated when explaining the rationale for moving toward increased use of A&OER.  He noted that "students used to have to buy the book, and it was very expensive.  In fact, nearly a quarter of a million dollars was spent on chemistry books per semester."  As a parent of two daughters in college, he knows what it is like to pay for expensive materials.  He emphasized that the cost is not worth it if there are less expensive options that serve the same purpose, saying "as long as the quality of education is guaranteed, there's no reason not to." 
In this case, transitioning to A&OER initiated an entire course redesign for the chemistry lab.  The faculty reached this point when they realized they should just write their own textbook as they were changing so much of the content already.  Now the materials are provided as a Google Docs, and it can be modified as needed.  Professor Klaus explains, "you can change the lab instructions half an hour before lab starts and the students have access to a whole new lab experience."  He has found that the students are more independent and explore more than they did with the textbook lab instructions. 
Evaluations of the lab were positive, showing that "data proved that the redesigned lab helped the students achieve higher lecture and participation grades."  He attributed this increase to the fact that you can more easily tailor the lab to lecture topics.  He has also seen an enthusiastic response from students, saying "when students realize that you care about them, not only their academic performance, but about their life in general, like financial concerns, you usually get pretty good feedback and appreciation. That's motivation enough for most faculty to consider open or more affordable resources."
A&OER Taskforce
The A&OER Taskforce, comprised of faculty, students, librarians, instructional designers, and the system bookstore was created in the summer of 2017 under the leadership of President Choi (see member list below).  The taskforce is focused on five main priority areas:
Providing more affordable and open educational resources to enhance student learning and increase cost savings for students.
Engaging faculty in converting existing and developing new courses into O/AER courses.
Increasing sustainable support, resources, and tools for faculty using affordable/open resources.
Developing a sustainable system-wide strategy to:

Increase awareness of affordable and open resources
Incentivize the transition to those resources 
Encourage UM created materials to be shared as open resources

Identifying collaborative partnerships at each campus to ensure sustainability & quality of the initiative
| Campus | Last Name, First Name | Area |
| --- | --- | --- |
| MU | Jeannette Pierce | Library |
| MU | Keller, Steve | Faculty |
| MU | Orbann, Carolyn | Faculty |
| MU |   | ISC Representative (undergraduate) |
| S&T |   | ISC Representative (graduate) |
| S&T |   | Instructional Designer |
| S&T | Woelk, Klaus* | Faculty |
| UMKC | Curtis, Scott | Library |
| UMKC | Postlethwaite, Bonnie* | Dean of Libraries |
| UMSL | Goldstein, Emily* | Instructional Designer |
|   |   | IFC Representative |
| All Campuses | Sanders, Dale* | Bookstore |
| All Campuses | Allmeyer, Cristy* | Bookstore |
| UM System | Graham, Steve | Academic Affairs |
| UM System | Nicholson, Carrie* | Academic Affairs |
| UM System | Goodman, J. Andy* | Academic Affairs |
* Denotes an Executive Committee Member
Taskforce Charter
Develop and Track Metrics & Evaluation Plan
Metrics will include but not be limited to cost savings as well as student outcomes.
The UM Taskforce will be responsible for developing and tracking metrics.
The UM Taskforce will define what a 'successful' A&OER program looks like based on the metrics tracked.
Build Awareness through Promotion and Training
Awareness building will be led by the UM Taskforce but will be coordinated closely with Campus Committees.
A unifying communication strategy will be decided upon by the UM Taskforce with communication channels to be determined with the campuses.
A Communication Tool Kit will be available on SharePoint for all campus committees to access and share with faculty during campus trainings and other outreach efforts.
The UM Taskforce will implement eight (8) outreach strategies to track interest in and adoption of the A&OER course materials.  The UM Taskforce will coordinate with the campus committees to track and evaluate the success of each strategy.
Create & Support Tools, Resources, and Business Processes
Campuses committees will identify the A&OER processes, tools, and resources currently available to faculty on each campus.
With input from the campus committees, the UM Taskforce will make a unifying recommendation for the creation and support of tools, resources and business processes needed to build and sustain the initiative.
The campus committees will be responsible for ensuring the recommendation is deployed and provide feedback to the UM Taskforce.
Design & Implement Grant Program
The UM Taskforce will create a grant funding program for faculty and departments who wish to review and/or adopted A&OER course materials.
The grant program will be developed with feedback from IFC and other faculty.
UM Academic Affairs will be responsible for funding the program.
Identify & Execute Recognition Opportunities for Participation
The UM Taskforce will make a recommendation to the Office of the President regarding recognition of A&OER adopters.
Each campus committee will be responsible for determining whether to recommend additional campus recognition for A&OER adopters.
Distribute UM-Created Resources
In the spirit of Open Educational Resources, the UM Taskforce will coordinate with the campus committees to ensure that UM-Created A&OER resources are made available to the public.
A&OER Campus Committees
In addition to the systemwide task force, each campus has its own committee focused on supporting the use of A&OER in the classroom.  Each campus committee chair is listed below.
MU: Danna Wren, Director, Educational Technologies at Missouri
UMKC: Bonnie Postlethwaite, Dean, Libraries
Missouri S&T: Klaus Woelk, Professor, Chemistry
UMSL: Kimberly Baldus, Teaching Professor, Honors College
A&OER in the News
Campus Resources
Thank you for your interest in Affordable & Open Educational Resources. The four universities of the UM System are leading this important work. For questions or additional information please reach out to the appropriate campus resource below.
A&OER Campus Home Pages                                                                        
A&OER Library Guides
AutoAccess
AutoAccess is a collaborative program between the bookstores, faculty and publishers that provides required materials automatically when a student enrolls in the course--at a reduced cost. It is designed to not only improve access to course materials but also to reduce the cost to students. Visit a campus bookstore to learn more:
Additional Resources

For questions about the A&OER initiative, contact umoer@umsystem.edu. 
Reviewed 2021-02-04