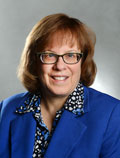 Michelle Piranio
Interim Chief Audit Executive
News and Updates
CAFNR Investigation Audit Final Report (PDF)
News and Updates
Financial Services
Welcome to the Financial Services website. The Controller has responsibility for Compliance; Internal Audit; Scholarships; and Financial Analysis, Reporting, Planning and Special Projects for the University of Missouri System Office of Finance.
Areas of Responsibility
Compliance – UM System Compliance Official/Administrator/Coordinator for the following:
Internal Audit – UM System Coordinator and Liaison for the following:
Scholarships – UM System Program Administrator for the following:
Reviewed 2015-01-07.