Dr. Elson S. Floyd Administrative Leadership Development Program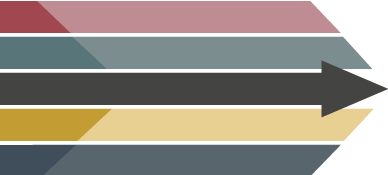 Program Benefits
Administrative leaders uphold and define the University of Missouri System mission and the direction and values of its departments. The Dr. Elson S. Floyd Administrative Leadership Development Program (ALDP) is respected as a proving ground where emerging and current leaders alike can expand and refine their leadership skills.
The UM System seeks applications from administrators each fall for a spring cohort to become a part of the ALDP. We strive to select a diverse group of leaders that includes a wide range of experience and expertise. At the end of the program you will:
Learn more about yourself and your leadership characteristics
Offer guidance and support to the staff managed by ALDP members
Work with a network of peers to make a difference on your campus
Build commitment among colleagues toward excellence and the UM mission
Curriculum
Remaining events for the current 2015 cohort
March 2, 2016 – Follow-up session #3
For the upcoming 2016 cohort
For the 2016 Cohort

Event

Subjects

Kickoff meetings

What is the ALDP?
What is a leader?
How does leadership differ for university administration?

Columbia (MU, MUHC, UM System): Feb. 19, 2016

Missouri S&T: Feb. 15, 2016

UMKC: Feb. 25, 2016

UMSL: Feb. 23, 2016

TBD
4 meetings, one each in Columbia, KC, Rolla, and St. Louis
Spring retreat

What are the different kinds of leadership styles? What are each individual's leadership characteristics? Learn through self-assessments and 360-degree assessments.
How can a leader evaluate and improve his or her own leadership skills, as well as the skills of those people the leader manages?
What critical leadership challenges does the cohort wish to collaborate on?

Alumni session - During the afternoon of the second day, past cohorts are invited to join the current cohort for an alumni session and networking opportunities
Reception - University leaders are invited to show their support for the current cohort. A senior leader provides remarks, certificates are presented to the exiting cohort, and attendees have an opportunity to network.

April 18-20, 2016

Columbia Courtyard Marriott

3301 Lemone Industrial Blvd

Columbia, MO 65201

Workshop
1
Topics TBD by cohort at spring retreat
September 1, 2016
Courtyard Marriott
3301 Lemone Industrial Blvd
Columbia, MO 65201
Workshop
2
Topics TBD by cohort at spring retreat
November 3, 2016
Courtyard Marriott
3301 Lemone Industrial Blvd
Columbia, MO 65201
Workshop
3
Topics TBD by cohort at spring retreat
February 28, 2017
Courtyard Marriott
3301 Lemone Industrial Blvd
Columbia, MO 65201
Ongoing campus meetings
The cohort in each region is encouraged to meet locally once per month between full-cohort meetings to discuss common concerns and campus issues, and to share ideas and advice
TBD
TBD
Selection Process
Non-academic staff are eligible to apply for the ALDP. In order to be considered for participation in the ALDP, staff must:
Complete the application -- The application is not yet available at this time. The next application period opens in October 10, 2016.
Discuss the program with a direct supervisor and obtain endorsement for participation in the program
Submit the application electronically to the Talent Management Office at talentmgmt@umsystem.edu by November 18, 2016
An email will be sent confirming receipt of your application, as well as selection/exclusion from the program.
Potential participants should:
Demonstrate performance as an administrative leader;
Provide leadership to units with a significant impact on services and resources of the university;
Have potential for advancement to other leadership roles;
Demonstrate interest in personal and professional development;
Have the ability to attend all sessions and activities of the program;
Have the active support of his/her supervisor(s) and unit; and be willing to serve as a "peer coach" to others in the program.
Cost
This professional development opportunity is provided by UM Human Resources, with no cost to participants. Each participant's home unit is expected to cover travel and lodging costs.
Questions
Contact the Office of Talent Management at (573) 882-1637 or talentmgmt@umsystem.edu. The Talent Management team includes:
Kerri Roberts, Director of Talent Management
Katina Volle, HR Consultant
Past cohort members are also good resources. Member lists are provided on the Overview & Past Cohorts webpage.
Reviewed 2016-10-10.