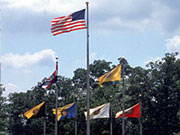 News and Updates
System Administration Compensation and Support Services
Welcome to the University of Missouri's Compensation Webpage
The University of Missouri is a system of four campuses, a health care system, extension, and system administration.
Reviewed 640220-01-19.
Accessibility: We provide accommodations to people with disabilities upon request. If you encounter something that is not accessible on the Peoplesoft HR Training pages, please call Tech Support at (573) 882-5000 for assistance.