Percipio Update
In early July, myLearn will be updated to a new version of digital learning platform, now called Percipio. Percipio provides much of the same content as myLearn, but it allows for even more flexibility and personalization. Users can choose to follow learning paths curated based on role or the skills they'd like to develop. They can also select from over 700 learning channels, each based on a skill employees and organizations regularly identify as valuable.
Percipio integrates with Microsoft Teams for collective learning experiences that support collaboration and shared growth. In addition, users can learn wherever and on whatever device works best for them.
myLearn
myLearn's online learning and performance support is sponsored by the University of Missouri (UM) System Office of Human Resources. This online tool is part of an ongoing commitment to the continuing development of faculty and staff. myLearn offers training and resources in many areas, including leadership, software applications, professional effectiveness and legal compliance in the workplace.
myLearn is not intended to replace instructor-led training courses. Rather, it supplements traditional training methods and leverages our existing resources by providing just-in-time access to development materials for professional and personal skill-building.
---
Accessing myLearn
Log in using your University of Missouri user name and password
Accessibility: If you would like the support of assistive technologies (e.g., Screen reader software, shortcut keys for all mouse actions, alternative images to replace animated graphics, eliminations of screen refresh rates between 5Hz and 55Hz), check the Web Accessibility check box when logging into myLearn.
Additional Technical Guidance
For additional technical guidance on accessing and using myLearn, please visit our myLearn Technical Support Guide.
---
Recommended Learning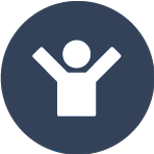 Success Factors - UM System
Success Factors are a collection of competencies used by the University of Missouri to help define what effective performance looks like in your role. With Performance Appraisals approaching, now is a great time to review the Success Factors. If you'd like to go a step further, dig into the myLearn learning recommendations focused on a specific Success Factors you would like to improve.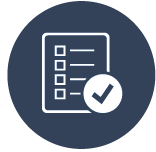 Technical Skill Enhancement
The effective use of technology in your day-to-day work is essential. Is there a technology about which you would like to learn more? myLearn offers a variety of courses on software and other technologies that are used within the UM System. A few of these courses are highlighted below: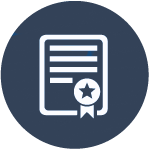 Certifications
Did you know that myLearn offers certification material for a variety of professional skills and occupations? Check out the myLearn Certifications Page to learn more.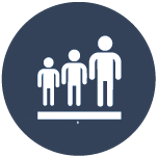 Leadership
If you are a leader looking for support in your role, myLearn offers resources around coaching, driving employee performance, empowering others, leading teams through a crisis, and much more. Check out the myLearn Leadership Page to learn more.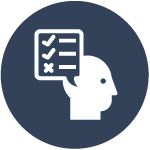 ---
Testimonials
"I found the information provided very useful and wish that I had this available when I first started with the university."
"The training courses combined with the Books 24x7 is a powerful combination for learning."
"It is nice many of the courses offer CPE and you can get the CPE without cost to the employee."
"I like learning at my own pace, and this type of product fits in nicely with my ability to pickup new and interesting facts and skills."
---
Feedback
Share your thoughts and feedback about myLearn with us at mylearn@umsystem.edu.
Reviewed 2021-06-01