myLearn Spotlight
With myLearn, you have thousands of professional and personal development tools at your fingertips, on demand any time. We occasionally focus on particular courses that are favorites among your colleagues or particularly timely. The suggestions below are here to help you prepare for myPerformance appraisals, since they are right around the corner! There are also segmented tutorials and courses for UM Staff and UM Leaders.

Giving and receiving feedback
Books:
Fixing Feedback - Georgia Murch
Presenting a smart, refreshing and practical guide to feedback in the workplace, this no-nonsense book shows you what exactly constitutes useful feedback, how to deliver it effectively, how to receive it gracefully and how to use it to strengthen yourself, your team and your business.
Tell Me How I'm Doing: A Fable About the Importance of Giving Feedback - Richard L. Williams
This essential guide illustrates the importance of feedback using a simple fable in which a manager recognizes the enormous impact feedback can have in his organization by experiencing firsthand what it feels like to go without it.
Courses:
Delivering Feedback
In this course, you'll learn how to decide whether feedback is appropriate or not, where it's appropriate, and how to ensure it makes a positive contribution to the development of the individual, the team, and the organization as a whole. You'll also get some tips on how to handle situations where someone reacts badly to your feedback.
Receiving Feedback
In this course, you'll learn how to manage your natural reactions, respond productively, and unleash the power of constructive feedback in your own development.
Receiving Feedback and Criticism
This course starts by exploring the reactions that typically occur when a person receives corrective feedback or criticism. You will learn an approach that you can use to help you receive feedback in a productive manner and then have a chance to practice receiving feedback using that approach.
Diplomacy and Tact for Everyday
In this course, you'll explore diplomacy and tact, and recognize the difference between them and the value they bring to you and your work environment. You'll also review situational awareness, how to choose words to avoid a meltdown, and how to apologize with grace.
Videos:
Effective feedback
This video explains that, to provide effective feedback, you must: explain why you are providing the feedback, identify specific behaviors, describe the consequences of those behaviors, brainstorm a new behavior together, and share your fears about providing the feedback.
Don't Be Nice with Your Feedback, Be Helpful
In this video, learn why it's more important that feedback be helpful, rather than nice.
Developing Yourself: Be Proactive in Getting Feedback
Listen to a leader discuss the imporance of a self-development plan for everyone on your team.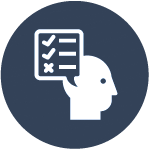 Communication
Books:
Active Listening: Improve Your Ability to Listen and Lead - Michael H. Hoppe
Aimed at managers and executives who are concerned with their own and others' development, this guidebook can help you become a more effective listener and leader by learning the skills of active listening.
Effective Listening - Chris Battell
This Infoline offers a solid understanding of basic listening principles, as well as techniques, tips, and tricks to improve listening.
Courses:
Active Listening Skills for Professionals
In this course, you'll review more advanced listening skills to help you operate more effectively in your workplace. These skills include how to prepare your mind to actively listen, how to actively demonstrate "I'm listening," how to draw out thoughts and emotions from speakers, and how to steer conversations and ensure understanding.
Be a Better Listener
In this course, you'll learn why you should focus on improving your ability to listen and debunk misperceptions surrounding the skill. You'll also explore the skills to hone your listening, including how to give yourself a pop-quiz at the end of a conversation.
Videos:
Learning How to Listen
Listening is one of the most important skills you have as a leader; learn to do it better.
The Critical Skill of Listening
Listening is an active skill, not a passive activity. Hone your skills today!
Great Leaders Listen
Some CEOs hold small group breakfasts, where everyone in the company is invited to talk about what it's like to work there, and what changes are needed. There's a difference between hearing and listening. Real listening comes from a place of curiosity.
Communicating Powerfully
Whether it's talking to staff, working with the media, or writing a newsletter, Heather Ridout shares advice on what it takes to be a powerful communicator.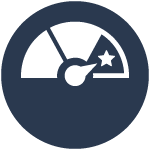 Goal Setting
Books:
Goal Setting: How to Create an Action Plan and Achieve Your Goals, Second Ed. - Susan B. Wilson, Michael S. Dobson
Featuring worksheets, quizzes, and other practical tools, this guide gives readers powerful techniques they can use to set a goal, make a plan, and acquire the resources and power necessary to achieve their objective.
Goal Setting Strategies - Tony Alessandra
Covering several influences on one's life that can be positive or negative depending on the individual, this book introduces several processes to follow that can lead to both a more successful career and a happier life in general.
Courses:
Aligning Unit Goals and Imperatives
In this course, you'll learn about the importance of setting strategic, tactical and operational goals. You'll also learn how to create effective unit goals and align them with company goals. Finally, you'll learn how to identify imperatives for action that keep you focused on meeting your objectives.
Goals and Setting Goals
Examine the types of goals you can use to advance your career and personal life, learn to construct goals that are both challenging and achievable, discover how to embed the seeds of success within your goals, and explore ways to align your goals with your own priorities and the priorities of others who influence the way you use your time.
Setting and Managing Priorities Within the Organization: Mission and Goals
This course helps you establish priorities for your group by ensuring that its goals are properly aligned with the systemwide goals and mission.
Using Performance Appraisals to Advance Your Career
Discover the value of learning how to manage the performance appraisal process on a year-round basis, and get tips for using formal and informal performance appraisals to your best advantage.
Videos:
Setting Clear & Achievable Goals
Roger Parry shares the secret of setting easily understood goals that will challenge your people without disheartening them.

Coaching
Courses:
Beginning Your Coaching Engagement
There are five phases of coaching, and this course will cover the first three: enrollment, discovery, and developing the action plan. In these stages, the coaching relationship and its goals are created, setting the stage for the remainder of the coaching engagement.
Coaching to Drive Performance
The proven fact is that desired results are achieved more quickly with the guidance of a personal Coach. When a coach is working to drive performance, the coachee is being held accountable to do what they say they are going to do, and want to do.
Coaching with Confidence
This learning program has been developed to give you resources that align to coaching with confidence.
Business Coaching: Building the Coaching Relationship
This course highlights the importance of a strong coaching relationship. It describes how to establish rapport with your coachee by showing interest, finding common ground, and matching your coachee's demeanor and language. In addition, the course covers ways to develop a positive coaching relationship, including letting coachees act autonomously and take responsibility, and helping them to learn and develop.
Videos:
Tips on Coaching
To grow as a company, leaders need to shift responsibility to others, grow more leaders within the company. John Foster talks about effective ways to do this.
Coaching: What Gets You 90% There
In coaching more than 90 percent of the battle is confronting someone with something they need to improve.
The Best Coaching Advice
Marshall Goldsmith provides techniques for self-coaching.

Contact information
Reach out to umhrcareersandculture@umsystem.edu. HR's Careers and Culture Team can recommend an existing development session, or help you develop a session to meet your team's immediate need.
Reviewed May 03, 2017.