2017 Women in Leadership Conference
About the conference
Please note, registration fee refunds for cancellations between June 7-15 are not available.
Lead where you are!
The Women in Leadership Conference highlights topics important to women and leadership in academia. It provides opportunities for members of the university community across all units and departments to share ideas, discuss issues relevant to gender in the workplace, and sharpen leadership skills relevant to professional success. Whether you're a prospective leader learning to recognize your own potential or a seasoned leader confident in your abilities, attendance can help you develop new skills so you can lead where you are.
Schedule
Please note, there will be no call for proposals this year.
Date
Time
Event
June 14
7:00 p.m.
Networking social
June 15
7:30 a.m.
Breakfast and registration
8:30 a.m.

Keynote

E. Jill Pollock, UM System Interim Vice President for Human Resources

9:30 a.m.

Breakout session #1

Diana Alt - Imposter Syndrome
Carolyn Paris - The Being of Leadership. Who are You Being as a Leader?
Fidelity - THRIVE: Get Organized and Build Your Plan

10:30 a.m.
Break and exhibitor fair
11:00 a.m.

Breakout session #2

UM System women leaders - a panel discussion

Sarah Reesman
Barb Bichelmeyer
Kristin Sobolik
Kathryn Chval

Wendy Doyle - Leadership Foundation: Status of Women in Missouri Stats
Diana Alt - Generational Differences

12:00 p.m.
Knowledge Café - lunch
1:00 p.m.

Keynote

Kim Becking - Six Keys to Inspire, Adapt and Lead with Courageous Authenticity

2:00 p.m.
Break and exhibitor fair
2:30 p.m.

Breakout session #3

Business owners and organizational founders and leaders - a panel discussion

Rebecca Miller (PJ Pies)
Holly Burton-Aro (HB-A Consulting)

Doug Roberts - Concepts and Prevention of Assault
Angela Hopper-Menifield - Stereotypes We Give Ourselves as Women

3:30 p.m.
Closing remarks and raffles
4:00 p.m.
Adjourn
About the speakers
Diana Alt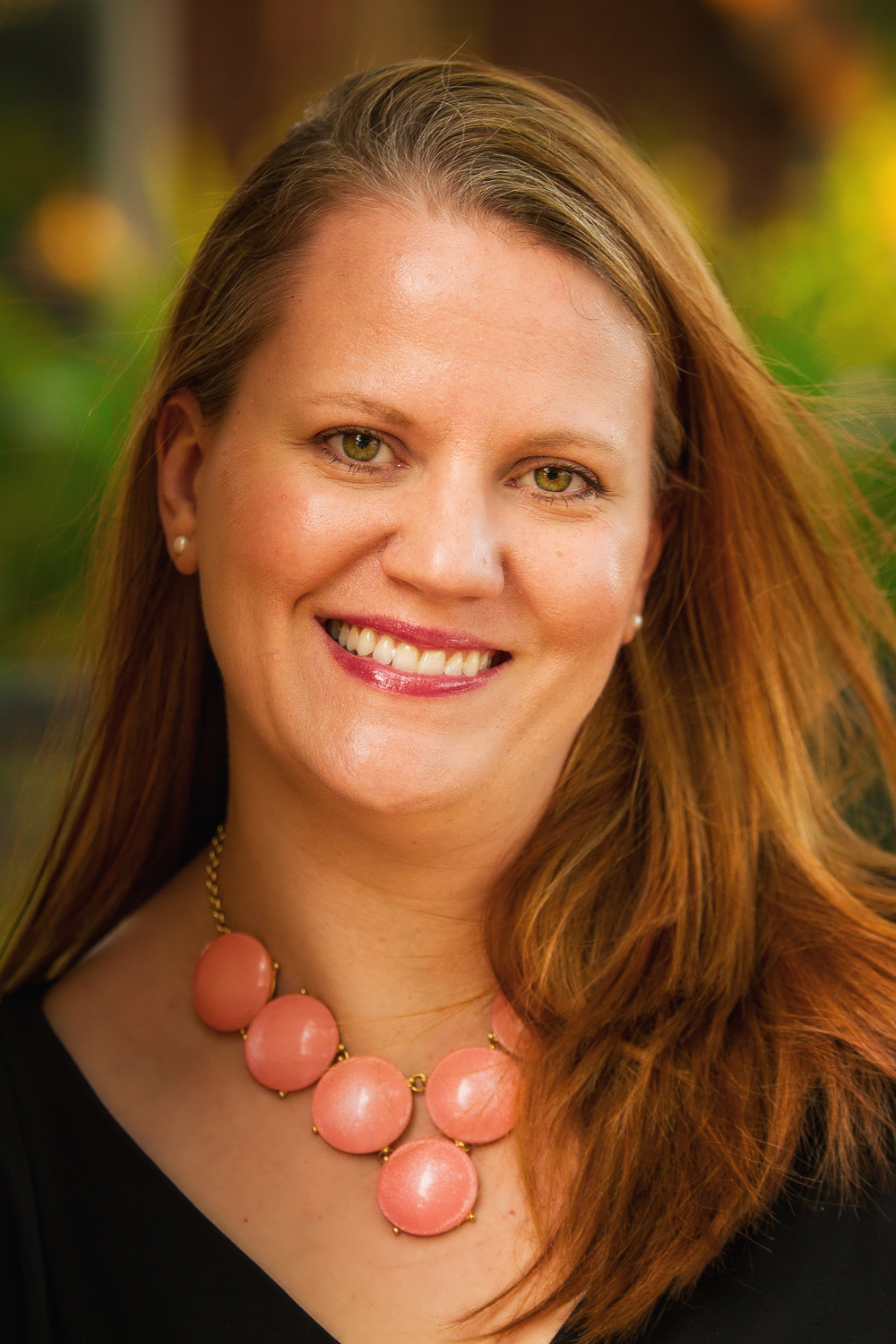 Diana Alt is a connector and problem solver who loves to use her skills in sorting out confusion and chaos both in her day job as a Scrum Master at Ascend Learning and as a consultant and coach at DKA Coaching & Consulting. Diana is a graduate of Missouri University of Science & Technology (BS Chem '97, MS EMgt '98), where she honed her leadership skills in many organizations, including Kappa Delta Sorority and Student Council. Some of her favorite words are "grok", "why", "kaizen" and "thank you" and she thinks that the notion of having a "work persona" and a "personal life persona" is, for the most part, nonsense.
Kim Becking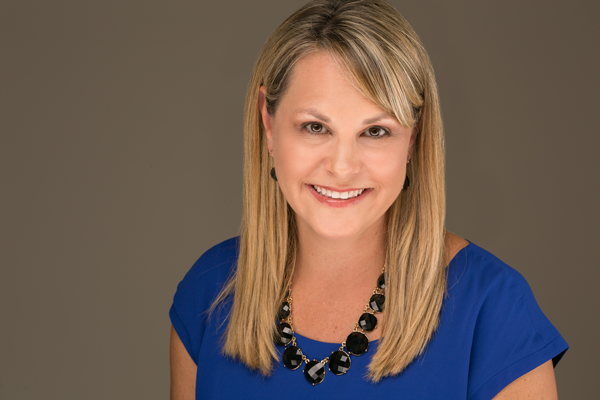 Kim Becking is a keynote motivational speaker; author; change, communication and leadership expert; and success coach. She helps individuals and organizations create momentum in their work and life to get massive results.
In her keynote session, Kim will share Six Keys to Inspire, Adapt and Lead with Courageous Authenticity, providing insight into her own experiences as an entrepreneur and leader, and how she has continued to lead with her own courageous authenticity, being true to who she is, even when it wasn't easy. The lessons she has learned through owning and operating her own business for over eighteen years, being a community leader and advocate, as well as facing the other unexpected obstacles in her life, including cancer and divorce, will inspire attendees and teach them how to adapt and lead with authenticity from where they are with vulnerability, compassion, integrity and humility that strengthens trust and generates enthusiasm. Attendees will leave with practical tools they can incorporate into their daily lives to be more authentic leaders.
Wendy Doyle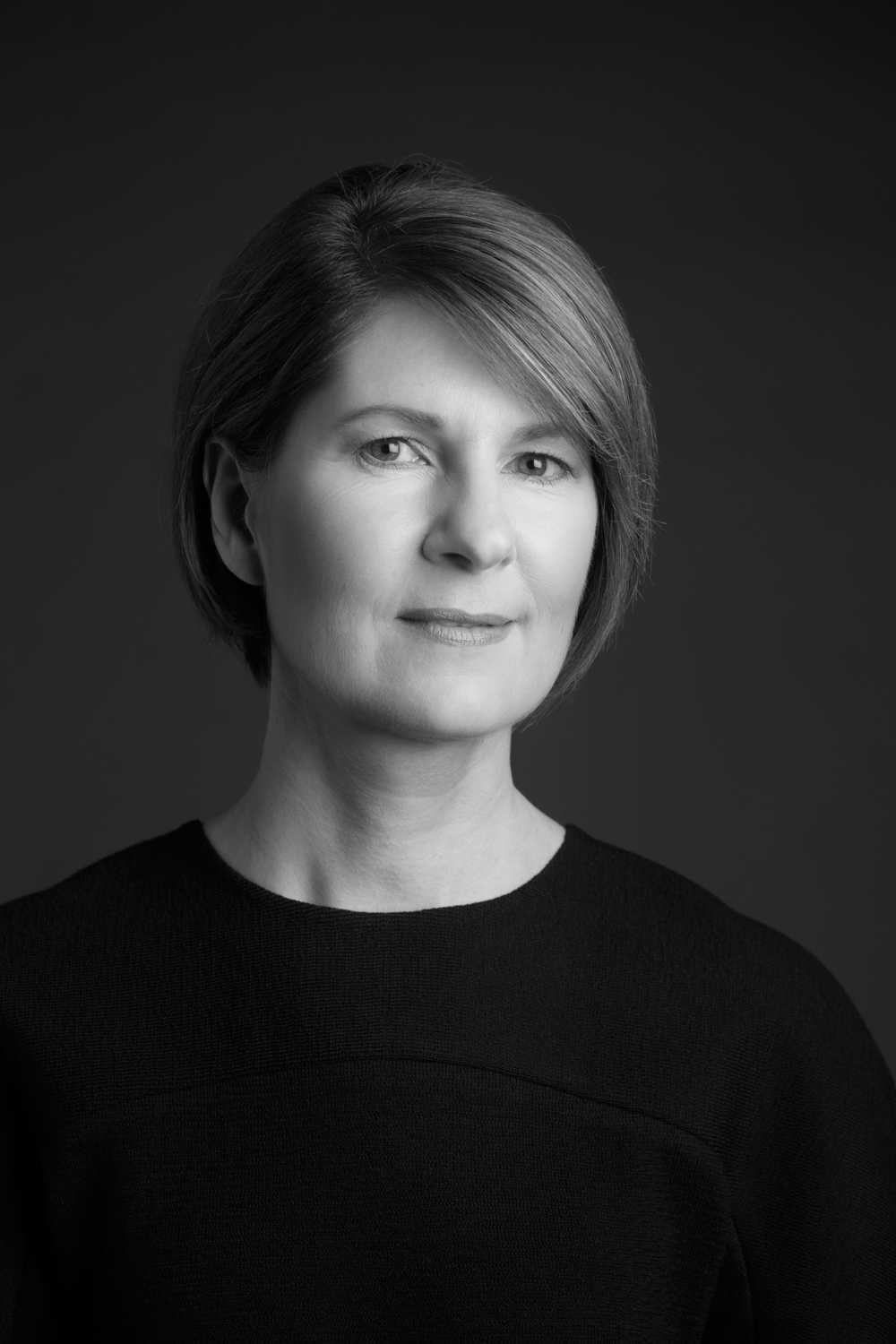 Wendy Doyle is the President & CEO of the Women's Foundation, where she promotes equity and opportunity for women of all ages using research, philanthropy and policy solutions to make meaningful change. Wendy's nonprofit career began as a national major gifts officer with the National Kidney Foundation, Inc. Wendy later served as a nonprofit consultant, focusing on board development, strategic planning and fundraising management and as the Executive Vice President of Catholic Charities of Northeast Kansas. Wendy has served on the boards of Nonprofit Connect and Civic Opera Theater and is a sustaining member of Junior League of Kansas City, Missouri. Wendy earned a B.A. from Rockhurst University and is a graduate of Greater Kansas City Chamber of Commerce Centurions Leadership Program. Learn more about Women's Foundation at www.womens-foundation.org.
Angela Hooper-Menifield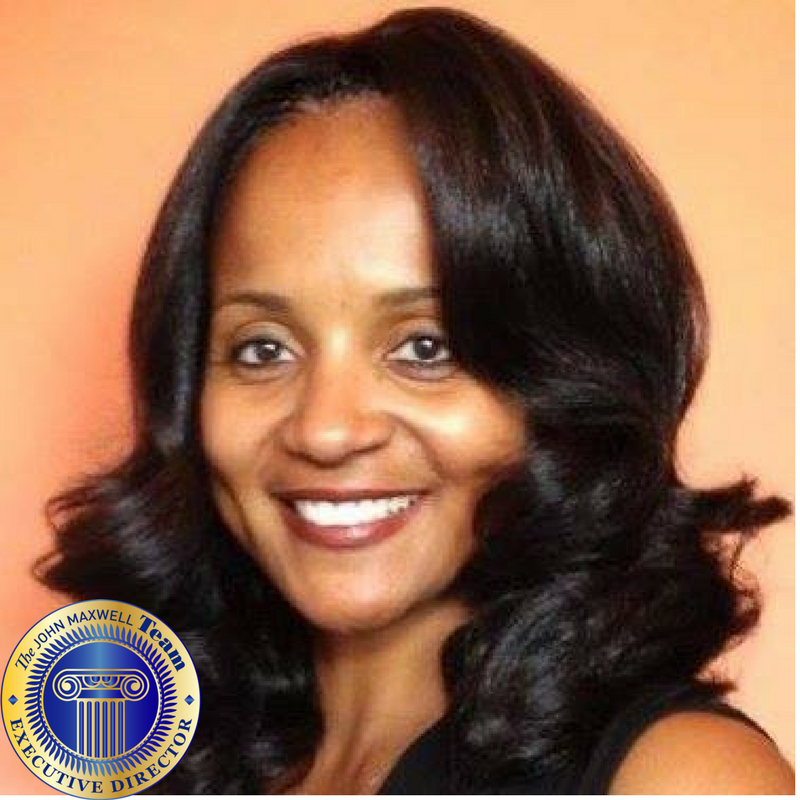 Angela Hooper-Menifield, MPA, SPHR, SHRM - SCP is an Executive Director with the John Maxwell Team; Certified teacher, keynote/motivational speaker, and success coach; Certified DISC Behavioral Consultant; and owner of Menifield & Associates, LLC where the premise of Leadership at Every Level for Every Sector is fostered for all. After a successful career in the federal sector, leading and managing as many as 4,000 employees, Angela is pursuing her passion and purpose in helping others get "unstuck" and raise their leadership lid.
Carolyn Paris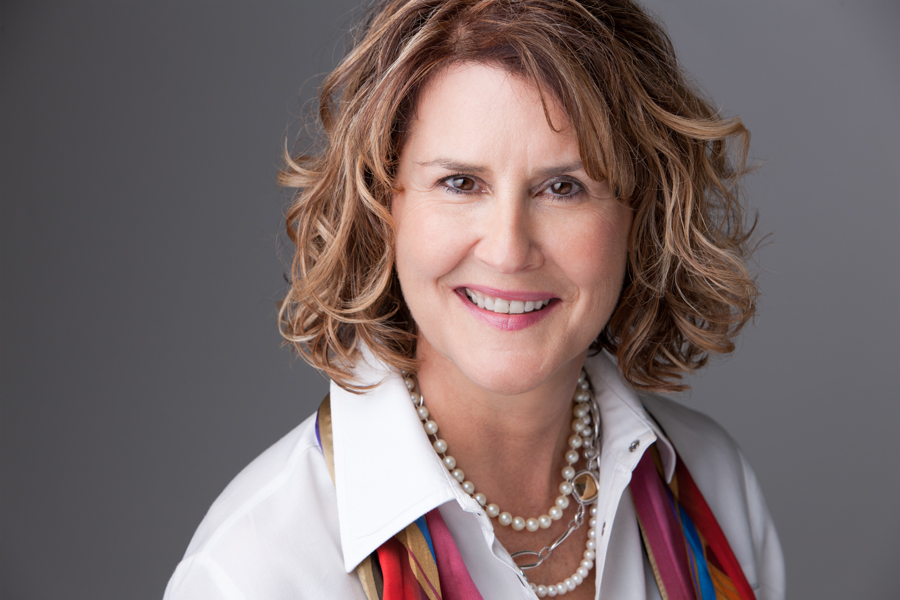 Carolyn Paris, Executive Performance Consultant and Coach, works with high performers who are up to something. In her session "The Being of Leadership. Who are You Being as a Leader?" Carolyn will guide you to a new awareness of the gap between where you are, and who you can truly be. The last 10% is where the real fun, satisfaction and power is in life. Come explore the realization of sustainable high performance and a new state of being. What's next? You have mastered doing. Start being.
Fidelity representatives
Laura Heck
Laura Heck joined Fidelity as a Communications Consultant in 2007. She is responsible for providing consultative services relating to strategic communication and education programs for plan participants in Fidelity's non-profit and public sector markets. Laura is an honors graduate from the University of Missouri School of Journalism with a degree in Advertising. She holds NASD Series 6 and Series 63 licenses.
Craig Fischer
Craig Fischer joined Fidelity as a director, retirement planner in 2008. A Chartered Retirement Planning Counselor SM, investment advisor representative, registered securities representative and licensed insurance representative, Craig holds a bachelor's degree in business administration, finance and management from Truman State University.
Ben Wright
Ben Wright, a Fidelity retirement planner, has more than five years with the company. He was previously a financial consultant at Fidelity's Reno, Nevada, Investor Center. A Certified Financial Planner™ certificant, investment advisor representative, registered securities representative and licensed insurance representative, Ben holds a bachelor's degree in human resources management from Utah State University and a master's degree in financial planning from Texas Tech University.
Networking events
In order to foster a community of leadership systemwide and beyond, the 2017 Women in Leadership Conference has embedded several networking opportunities into the conference schedule.
Pre-conference social: Starting the conference off by meeting other participants can help improve the experience and maximize take-aways. The pre-conference social is an optional event held Wednesday, June 14, at the Inn at Grand Glaize in Osage Beach, MO.
Networking lunch: Lunch is more than just an opportunity to eat. The networking lunch offers attendees time to discuss topics of interest and form new and valuable relationships with others across the system.
Learning cafe: Each conference attendee has unique skills and valuable knowledge to share. The learning cafe will provide attendees the opportunity to visit with others who share similar leadership needs and challenges, so together they can process through shared issues and establish creative, efficient and effective solutions.
Exhibitor hall: Leaders are constantly offering support to others, but it's important that leaders receive the support they need, too. Conference exhibitors will familiarize attendees with the university and community resources available to support them.
Cost
Registration for the event is $25 per attendee. Please note, there are a limited number of seats for the conference.
Registration
Registration for the 2017 Women in Leadership Conference has closed. If you're interested in attending the 2018 Women in Leadership Conference, registration will be available in the spring of 2018.
Location
The 2017 Women in Leadership Conference will be held at the Inn at Grand Glaize in Osage Beach, MO. Conference participants are invited to stay at the conference location, or simply to attend on the day. The conference location is:
5142 Old U.S. 54 (Osage Beach Pkwy)
Osage Beach, MO 65065
Discount
The Inn at Grand Glaize is offering a discounted room rate of $79/night for conference participants who want to reserve a room for the night of June 14, 2017. To receive the discount, use the discount code WIL.
Join the mailing list
Further communication about this event will only be sent to those who sign up for our mailing list, so please opt-in if you'd like to receive updates.
Wellness Incentive points
As a Healthy for Life-approved event, participants who attend the conference are eligible to receive 25 Wellness Incentive points toward the 2017 Wellness Incentive. These points will be recorded as workshop points.
Questions
If you have questions regarding the event, please contact the UM System Careers and Culture Department at (573) 884-1878 or umhrcareersandculture@umsystem.edu.
Reviewed June 12, 2017.