Dr. Michael F. Nichols appointed University of Missouri VP for Research and Economic Development
November 09, 2007
Contact: Jennifer Hollingshead
Office: (573) 882-0601
E-mail: hollingsheadj@umsystem.edu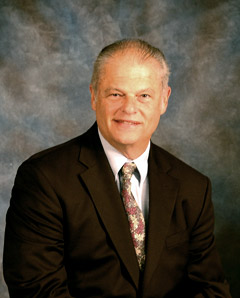 Michael F. Nichols, Ph.D., has been appointed Vice President for Research and Economic Development for the University of Missouri, Interim President Gordon H. Lamb announced Friday.
Dr. Nichols has served since 2006 as Director of the Office of Technology Management and Industry Relations for the University of Missouri-Columbia. He has a prior association with the University of Missouri dating to 1978, when he served on the research faculty at what is today UMC's Dalton Research Center. Dr. Nichols is to start his new duties on December 1.
"Mike Nichols brings special experiences to meet the challenges of his new responsibilities for bringing University of Missouri research to the marketplace," Dr. Lamb said. "Mike has taught, led research and he has been a successful entrepreneur, founding and operating technology companies. He has great statewide perspective about building research-inspired businesses from the ground up."
"I am honored by this great opportunity to serve my alma mater," Dr. Nichols said. "The University is truly an economic engine for Missouri. I am eager to assume leadership of our efforts to maximize the impact of outstanding University research for the benefit of Missouri's economy."
Dr. Nichols earned his Bachelor's and Master's degrees in Biological Sciences from California Polytechnic University, and he earned his Ph.D. in Biomedical Sciences from the University of Missouri-Columbia. He will be paid $187,500 a year. Dr. Nichols succeeds Dr. John Gardner, who resigned earlier this year to accept a similar position at Washington State University.
The University of Missouri, with campuses in Columbia, Kansas City, Rolla and St. Louis, was founded in 1839 and is a land-grant, doctoral, research institution comprising Missouri's premiere public higher education system.

Download a high resolution photo of Dr. Nichols

View Dr. Nichols' CV
Can't find what you are looking for?

Search umsystem.edu: