John Miller appointed treasurer of University of Missouri System
July 14, 2009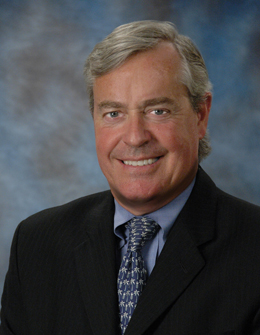 John M. Miller has been appointed treasurer of the University of Missouri System. He has more than 20 years of experience in the financial sector, including serving as treasurer for several health care systems and as treasurer/interim controller for one of the 25 largest universities in the country.
Effective July 13, Miller will provide operating leadership and strategic direction for the university's cash management, investment portfolios including management of the university's retirement and endowment funds, debt and all banking relationships across all four campuses, the health system and operating units.
"John brings a wonderful breadth of knowledge and expertise to this critical position for the university," said Vice President of Finance and Administration Nikki Krawitz. "His extensive background in health care and education, coupled with his outstanding reputation and work ethic, will serve the university well."
Most recently, Miller served as treasurer and interim chief financial officer for Florida International University, which serves 38,000 students and 5,800 employees and faculty members. During his tenure, he improved processes and practices for the university's investment portfolio management, aggregated debt and reduced banking fees. He also served as vice president and treasurer for Baylor Health Care System in Dallas and MedStar Health, Inc. based in Maryland, as well as assistant treasurer at Trigon Healthcare and director of finance at A.H. Robins Company, both in Richmond, Va.
Miller earned a bachelor's degree from the University of Virginia McIntire School of Commerce and is a certified treasury professional from the Association of Financial Professionals. He has received an honors designation from the Association of Financial Professionals and is a member of the Health Care Financial Management Association.
Newsrooms: A high-resolution photo of Miller is available at:
http://farm4.static.flickr.com/3478/3717266863_a3db5f4693_o.jpg
Can't find what you are looking for?

Search umsystem.edu: