The number of invention disclosures received each year reflects new commercialization opportunities. It's also an indicator of the university's research output and our ability to effectively mine the research being conducted.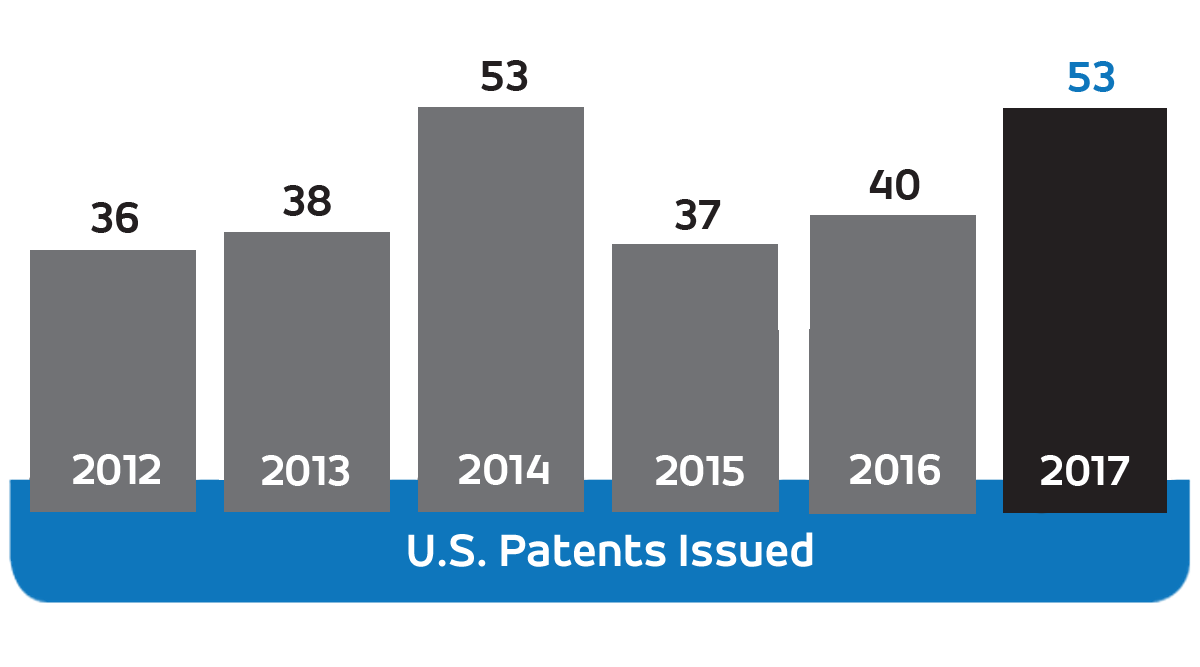 An issued patent is recognition of an invention's novelty and is an important component for successful commercialization. However, as a metric, the goal isn't necessarily the quantity of patents but rather the quality of the patents from a commercialization standpoint. The number of issued patents reflects those innovations that the university believes have the best opportunity to reach the marketplace.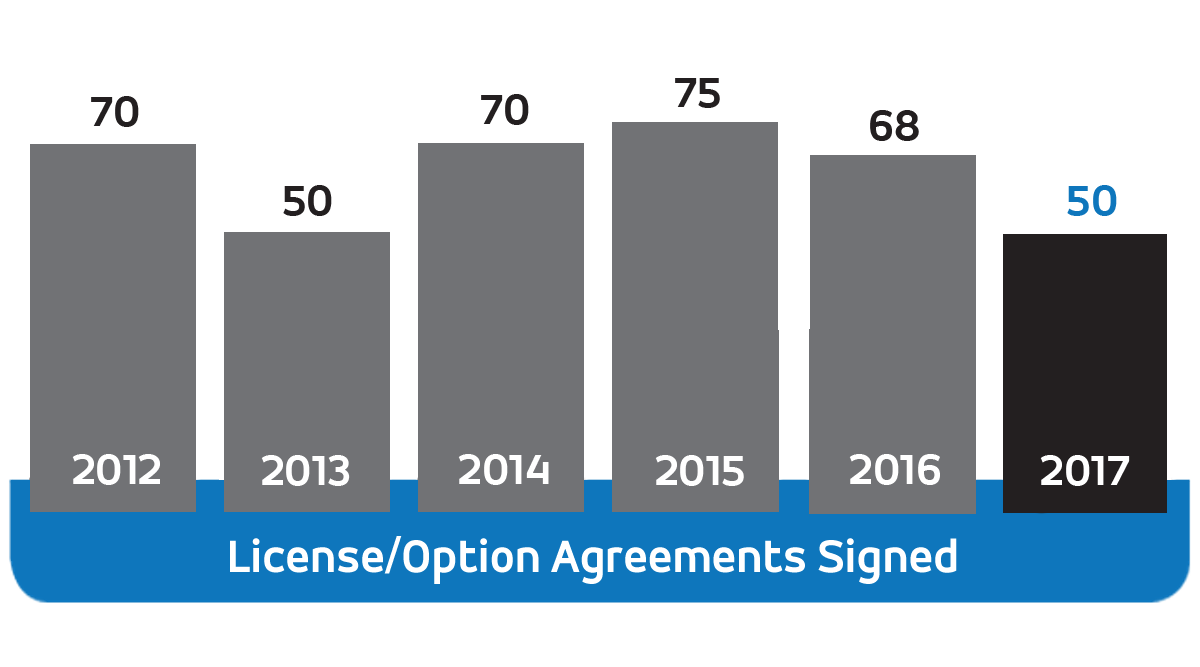 The university's inventions would never get to market without a strong commercial partner. The ability to identify and attract a commercial partner and negotiate mutually satisfactory option/license terms is crucial to our success.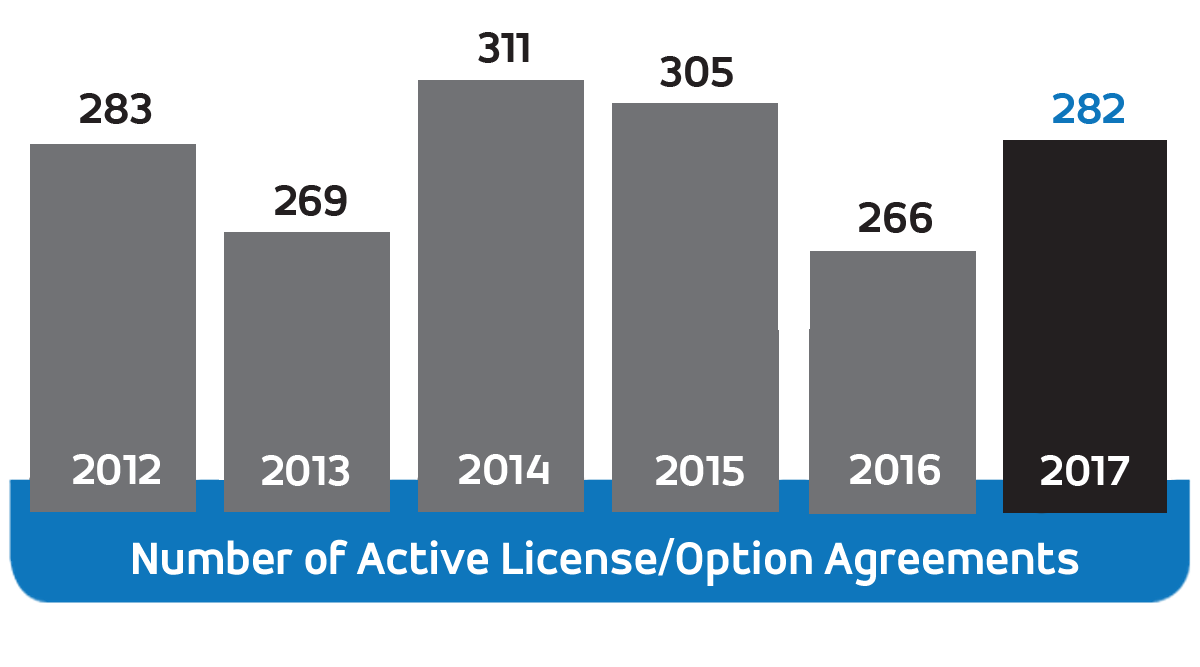 To grow a successful technology transfer program, the university must have a number of inventions in all stages of the commercialization pipeline. The number of active license/option agreements is an indicator of our current and potential future revenue streams.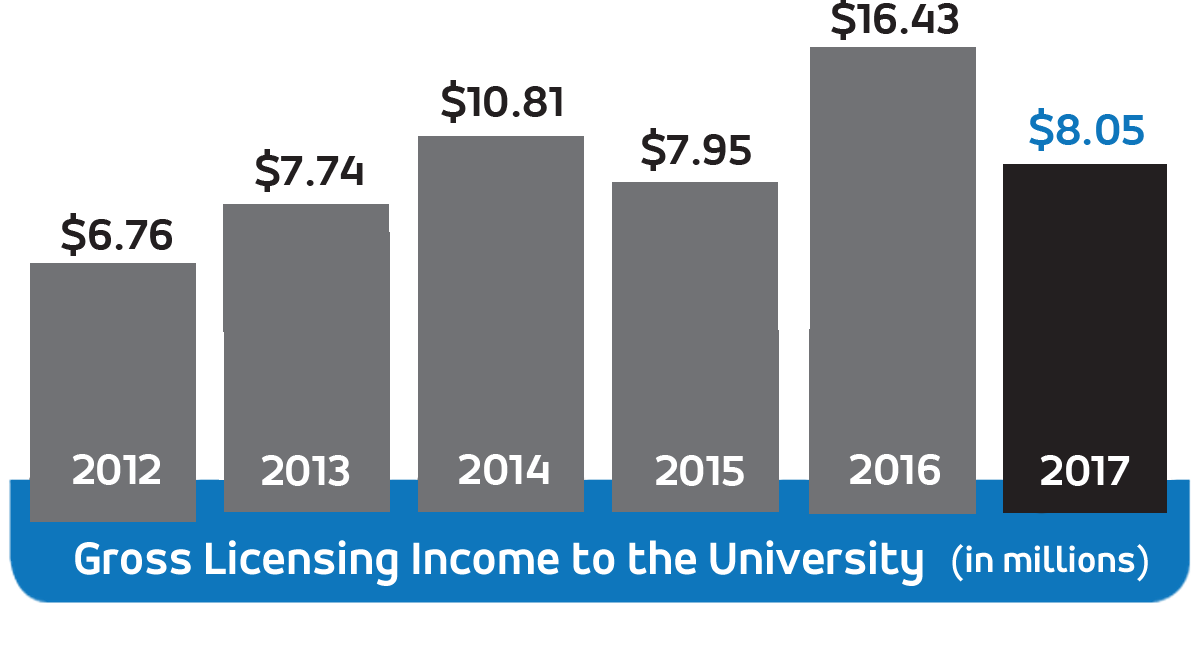 Our ability to generate revenue from the intellectual property developed at the university benefits both the inventor and the university. Licensing income received by the university supports our research, development and other scholarly activities.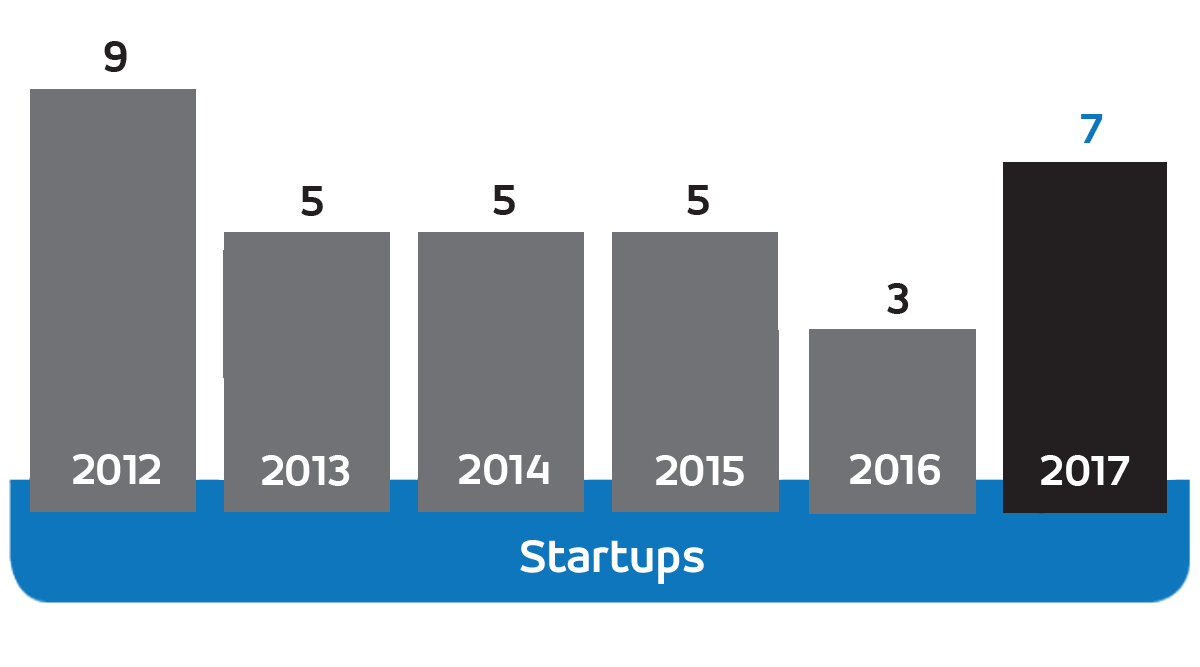 The university strives to build an entrepreneurial climate where business- minded faculty and students have the resources to establish and grow companies based on their innovations. Start-up companies represent future jobs and financial growth within the community, state and the nation.
Reviewed 2019-08-30