More Lot Information
Virtual Tour: Lot 22 - Federal Aviation Administration
The FAA's TRACON facility is the primary air-traffic-control facility for Lambert International Airport and all designated air space in the St. Louis region. It will be designed to support the new state-of-the-art traffic-control hardware and software currently being developed for the FAA by a group of private vendors headed by IBM.
Land (in acres): 8
Building (in s.f.): 50,000
Employees: 95
Ground Lease Began: 1999
Gallery: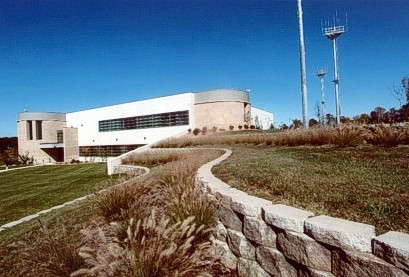 Click image to enlarge.