More Lot Information
Virtual Tour: Lot 32 - Wingate by Wyndham Hotel
The 100-room Wingate by Wyndham Hotel features an outdoor pool and patio, wired and wireless high-speed Internet access, a 24-hour business center, continental breakfast, an indoor pool, a whirlpool and a fitness center. Golf packages available.
Land (in acres): 2.6
Building (in s.f.): N/A
Employees: N/A
Ground Lease Began: N/A
Gallery: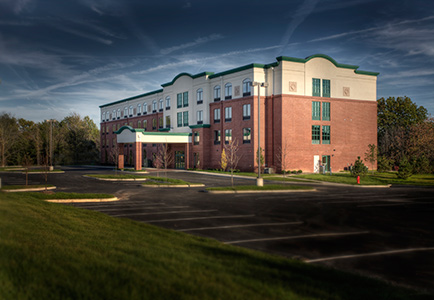 Click image to enlarge.