More Lot Information
Virtual Tour: Lot 5 - Supplies Network
Supplies Network is the largest privately-owned wholesaler of IT consumables in the U.S. Incorporated in 1991, the St. Louis-based company has achieved impressive growth and continues to invest in the right mix of people, products, services and technologies for their customers.
Land (in acres): 4.6
Building (in s.f.): 50,000
Employees: 154
Ground Lease Began: 2001
Gallery: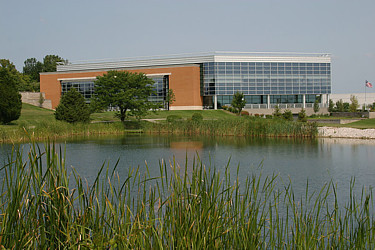 Click image to enlarge.