Custodian of Records
To make an open records request for documents for all four campuses and UM System administration under the provisions of the Missouri Sunshine Law, send a request to the Custodian of Records via email, mail or facsimile: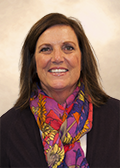 Paula Barrett
Custodian of Records
University of Missouri
215 University Hall
Columbia, MO 65211
Email: custodianofrecords@umsystem.edu
Telephone: (573) 882-1998
Facsimile: (573) 882-2721
Your written request should include the following:
Specify that your request is made under the provisions of the Missouri Sunshine Law.
Describe the documents you seek, and the relevant time frame in which you have an interest.
Where you can be reached if we have questions.
How you prefer to receive the documents (hard copy or electronic file).
Where you wish the documents to be sent.
In accordance with the statute, we will respond to your request no later than the end of the third business day following the date the request is received. If the request cannot be fulfilled by that time, an explanation for the delay must be provided. We will do our best to produce documents as quickly as possible.
If there is a cost to fulfill the request, we will inform you of the cost and will need prepayment to begin the response.
Certain information may be redacted from the documents you receive. Please refer to the statute. If your request for documents is denied, we will provide you with a written statement of the grounds for denial upon request. Don't forget that the appropriate system or campus communications officer is a good source for general information.
Reviewed 2016-07-07.
Can't find what you are looking for?

Search umsystem.edu: