See Our Value
Education Pays
Higher education provides a tremendous return on investment to both graduates and the citizens of our state.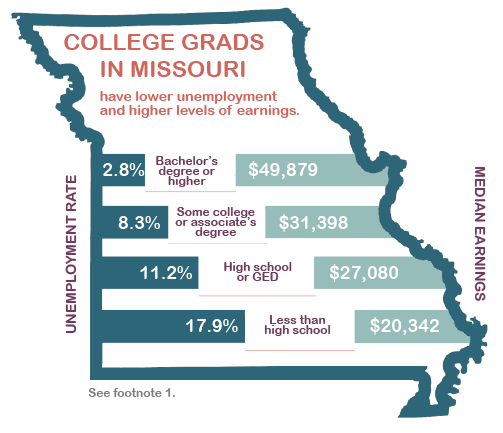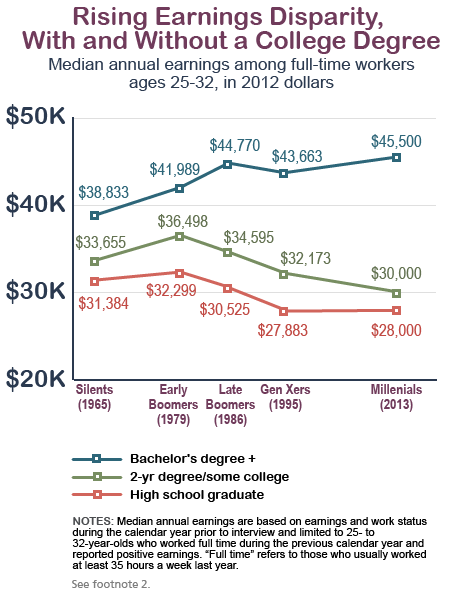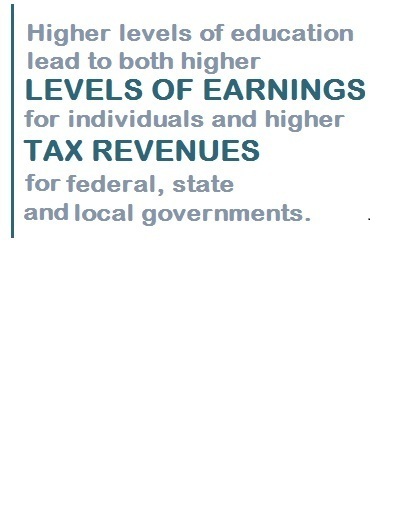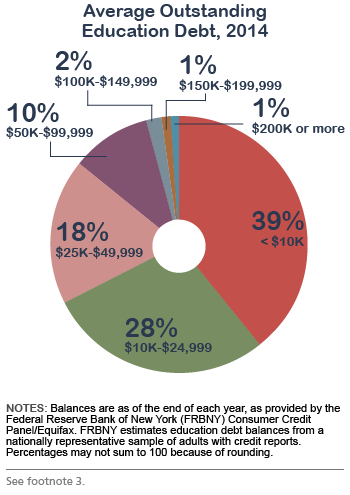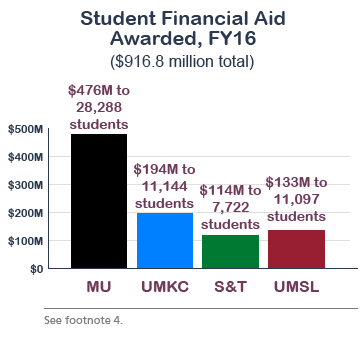 Footnotes
U.S. Census Bureau. (2014). S1501: Educational Attainment, Missouri. American Community Survey. Retrieved from http://www.census.gov/acs/www/data/data-tables-and-tools/subject-tables/.
Pew Research Center. (2014, February). The Rising Cost of Not Going to College (p. 5). Retrieved from http://www.pewsocialtrends.org/2014/02/11/the-rising-cost-of-not-going-to-college/.
College Board. (2015). Trends in Student Aid 2015 (p. 28). Retrieved from https://trends.collegeboard.org/student-aid.
University of Missouri System. (2016). Student Financial Aid Awarded. Retrieved from https://www.umsystem.edu/ums/fa/ir.