News and Updates
Feb. 7, 2014 - OEI introduces new Accounts Payable Shared Services website.
---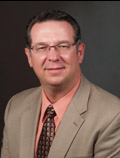 Paul Toler, OEI Project Lead
311 Jesse Hall
Columbia, MO 65211
Telephone: (573) 882-7254
Email: TolerP@missouri.edu
Bio
Operational Excellence Initiative
The Operational Excellence Initiative (OEI) is the second phase of a shared services initiative that began in April 2009 under the direction of UM System President Gary Forsee. OEI places emphasis on evaluating policies and procedures for opportunities to adopt shared services characteristics, foster accountability, identify sufficient resources for execution of high priority initiatives and measure outcomes. Key to OEI success is managing the change that occurs throughout the organization so that the full benefits of operational innovation are realized, that policies are examined for the benefits provided, and that impediments are removed when possible.
OEI Goal
The goal of the OEI is to achieve operational excellence in administrative processes and systems that support the core missions of teaching, research, public service and economic development.
OEI Overview
The university has been adopt ing the principles of shared services across the university's four campuses and hospital system.


By implementing shared services organizations have achieved:

Improved customer relationships through consistent high quality service
Reduced operating costs
Increased productivity
Increased leveraging of investment in technology
Enhanced opportunity for process reengineering

Another goal is to cooperate on select services to other higher education institutions in the state under a shared governance model
View the Operational Excellence Initiative Charter for more indepth information on the project.