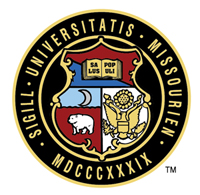 Intercampus Staff Advisory Council
Welcome to the Intercampus Staff Advisory Council
The UM Intercampus Stafff Advisory Council (UM-ISAC) was formed by the University of Missouri System President in January 2000 to advise the president on matters of mutual interest and to serve as an information and liaison medium for employees and administrative offices on such matters as may be referred to the Council, as the Countil initiates, or as UM employees may request.
2016 UM ISAC Members
Mike Middleton, Interim President UM System
Kelley Stuck, Interim Vice President Human Resources UM System
Becky Stafford, ISAC Chair, MU SAC Chair
Sean Brown, ISAC Vice-Chair, MU SAC Vice-Chair
Rebecca Edwards, ISAC Secretary/Treasurer, MU Hospital SAC Vice-Chair
Sara Lewis, ISAC Past-Chair
Melanie Barger, UM System SAC Chair
Kelli Hathman, UM System SAC Vice-Chair
Steven Pankey, UMKC SAC Chair
Jacqueline Rodgers, UMKC SAC Vice-Chair
Jane Skeene, MU Hospital SAC Chair
Nick Palisch, UMSL SAC Chair
Mary Tackett, UMSL SAC Vice-Chair
Joe Boehm, S&T SAC Chair
Beth Abner, S&T SAC Vice-Chair
Reviewed 2016-02-02.
Accessibility: We provide accommodations to people with disabilities upon request. If you encounter something that is not accessible on the Peoplesoft HR Training pages, please call Tech Support at (573) 882-5000 for assistance.