---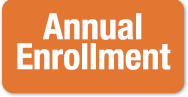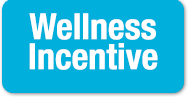 ---
Upcoming Events
---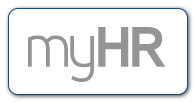 ---
Contact us
Total Rewards
Woodrail Centre
1000 W. Nifong
Building 7 - Suite 210
Columbia, MO 65211-8220
(573) 882-2146
---

---



Welcome to your Total Rewards
Human talent is the university's primary resource and principal contribution to society. We are committed to offering a Total Rewards package that recruits and retains faculty and staff who are engaged, energized and innovative, and who contribute to moving Missouri forward. Read about news and features below, or browse our site using the boxes on the left.
News & Featured Events
Enroll now! Faculty and staff Annual Enrollment is Oct. 20 - 31

(10/20/2014)

–

Go to myHR to begin selecting your medical and other insurance plans. Annual Enrollment for benefit-eligible faculty and staff is October 20 - 31, 2014. You must select and submit a medical plan choice, or you and your currently enrolled family members will be defaulted to the Healthy Savings Plan for 2015 and pay taxes on the premiums. If you still need help deciding, visit our 2015 Annual Enrollment webpage for more information and access to decision tools. (Retiree Annual Enrollment begins November 3. Retirees do not need to do anything, unless you want to make changes to your plan(s).)

The Wellness Incentive kicked off on 10/01

(10/01/2014)

–

From October 1, 2014, to September 30, 2015, eligible faculty and staff can earn $450 in their paychecks to reward your efforts to live healthfully. Learn more...

Flu shot clinics open on 10/01/2014

(09/12/2014)

–

Healthy for Life is offering flu shots at all campus locations, with clinics opening on October 1. If you are covered by a University medical insurance plan, you are eligible for a FREE vaccine. If you are not enrolled in a UM medical plan, there will be a $20.00 fee for the vaccine. Children 12 years and older enrolled in a UM medical plan--and accompanied by a parent or guardian--may receive the vaccine. Learn more and view the schedule...
Reviewed 2014-06-24.