---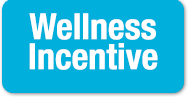 ---
Upcoming Events
---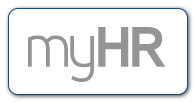 ---
Contact us
Total Rewards
Woodrail Centre
1000 W. Nifong
Building 7 - Suite 210
Columbia, MO 65211-8220
(573) 882-2146
---

---



Welcome to your Total Rewards
Human talent is the university's primary resource and principal contribution to society. We are committed to offering a Total Rewards package that recruits and retains faculty and staff who are engaged, energized and innovative, and who contribute to moving Missouri forward. Read about news and features below, or browse our site using the boxes on the left.
News & Featured Events
Register now for a free health screening on your campus

(01/20/2015)

–

Free health screenings are available for faculty and staff on all campuses February through April. Eligible employees can earn 50 points toward the 2015 Wellness Incentive. Learn more....

New LTD administrator for UM employees

(12/19/2014)

–

Starting January 1, MetLife will be the new insurance carrier for the University of Missouri (UM) System's Long Term Disability (LTD) benefit program. As an active UM employee, the change to MetLife does not change the covered benefits you will receive should you need to utilize your LTD benefit. Read the letter that was mailed to you this week (PDF).

The Wellness Incentive kicked off on 10/01

(10/01/2014)

–

From October 1, 2014, to September 30, 2015, eligible faculty and staff can earn $450 in their paychecks to reward your efforts to live healthfully. Learn more...
Reviewed 2014-06-24.