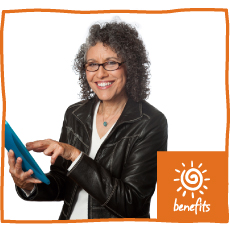 What's New
Upcoming Seminars

Location
1000 W. Nifong
Building 7 - Suite 210
Columbia, MO 65211-8220
(573) 882-2146


Sign up for a seminar

We would like your feedback! Click here to complete a short survey about our customer service.
My Total Rewards - Benefits
The University of Missouri System is committed to offering comprehensive benefit programs that give you flexibility with the choices involving you and your family's health and financial security. The benefits offered as a part your myTotal Rewards package include medical, dental, vision and life insurance programs, long term disability, educational assistance and tuition reduction.

Reminder: You'll take home more pay in December
The timing of benefit premium collection is changing, meaning you'll take home more of your pay in December. Currently premiums for medical, dental, vision and life insurance plans are collected one month prior to coverage. Beginning January 1, 2014, premiums for each of these benefits will be collected in the same month they are due. Therefore, you will not have deductions in December 2013 for these plans. However, there will still be deductions for Flexible Spending Accounts, Health Savings Accounts, and Retirement Plans in December.
Faculty and Staff Benefits
Benefits for Retired Employees
If you have questions about the UM Faculty and Staff Benefits Programs, please contact your Campus Benefit Representative.
Reviewed 2013-11-26.