How do I view the Standard CONUS Rate? (For travel within the State of Missouri)
1. Go to http://www.defensetravel.dod.mil/site/perdiemCalc.cfm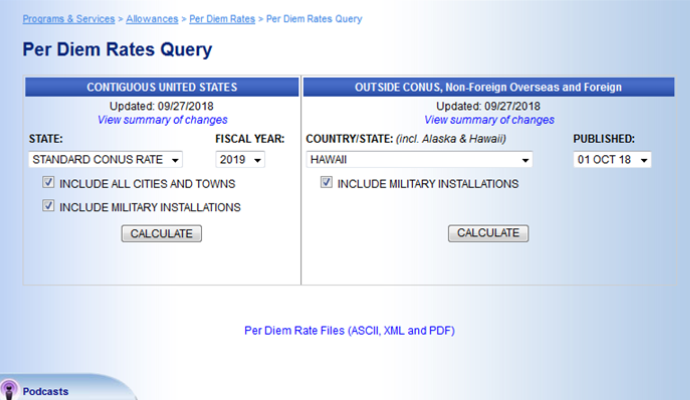 2. There are two columns.  One labeled, "Contiguous United States" and the other labeled, "Outside CONUS, Non-Foreign Overseas and Foreign".  On the left (Contiguous United States) column, you must do to two things.  First, make sure that all three checkboxes are unchecked.  Next, in the "State" field, select "STANDARD CONUS RATE".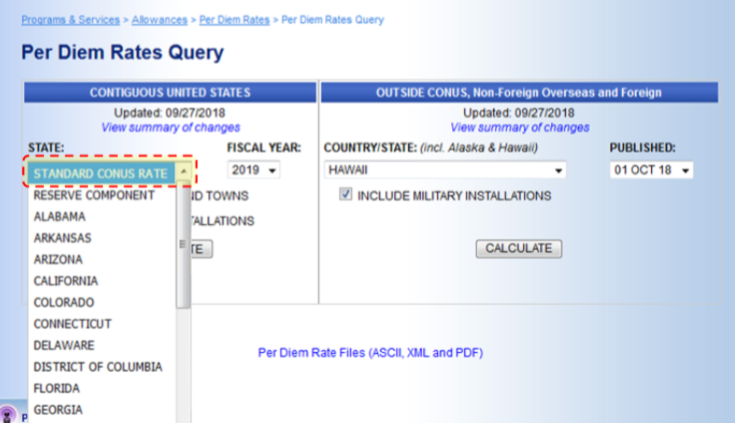 3. Click "Calculate".
4. Review the 5th column of data labeled "Local Meals".

Reviewed 2019-08-05