Table of Contents:
Training News: Options for FY20 APSS Training Calendar
Check out the FY20 APSS Training Calendar HERE. New and experienced employees are welcome to attend the free APSS training sessions to enhance their understanding of payable transactions.

Travel and Expense News:

60 Day Flag Rule changed to 90 Days
Beginning July 1, 2019 the University updated Expense Reimbursement policy 22310 so that employees now have up to 90 days to seek reimbursement without any taxable amount being withheld, instead of the previous 60 days.  Anything submitted over 90 days will have to be taxed without exception in order to comply with IRS regulations. This will mean your Expense Report will be in Staged status, and will release the day after your next Pay Cycle.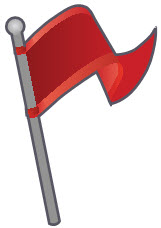 So what does this mean if you purchase travel expenses (ie airfare or registration) months in advance of actual travel? 
Payment (via OneCard) must be reconciled timely to avoid sanctions.
Reimbursement to employees (via ER) must be completed within 90 days of the expense date to avoid tax on the amount.

There is no flag for APSS to remove on the ER.

Departments and employees whom the expense is benefiting, must ensure travel occurs.

If not, options include working with the supplier to obtain a refund or transferred the trip for another employee to attend, or potential reimbursement from the employee.
Please consult with APSS if you have any further questions regarding the 90 day rule.   
Travel and Expense News:

OneCard Reimbursement Process Change
Beginning October 1, changes to the One Card Reimbursement process will begin.
While the form will still be required, the credit ER will only be created if funds are not received within 21 days. Instead, we are asking users to complete a CRR and credit the same ChartField and account that is used to reconcile the incorrect charges.
This change is to ensure that we are still capturing the data while reducing extraneous work and complexity. We hope that this lessens effort on reviewers and increases the speed at which these charges can be reconciled.
If you have any questions or concerns, please feel free to reach out to Accounts Payable Shared Services.
PO News: Understanding Pay Terms
You've been to the Payment Reference Guide and know that a non-catalog requisition is the method for acquiring the product you need. The supplier mentions pay terms of 2/10 Net30, but you aren't sure what it is or what to do with this information. Each supplier establishes their own "Pay Terms" or the amount of time they allow customers to pay on invoices. They can also offer discounts to encourage prompt payment. These pay terms are negotiated with the UM Procurement Strategic Sourcing Specialist (Buyer) during the requisition process. Common pay terms used are Net30, 2/10 Net30, and Net0 described below.

The supplier then provides the goods or services and remits an invoice to the University for payment, which should be routed to APSS via email to UM Procurement Imaging Vouchers.  If by chance the department receives the invoice, ensure there is a Purchase Order number, the goods invoiced were received, and then forward the invoice immediately to APSS in order to receive any applicable discounts.  There is no need to manually calculate the discount on the invoice.
When the PO voucher is created, it links to the PO and pulls in the pay terms to ensure payment is appropriate.  If the PO is set up with pay terms including a discount such as 2/10 Net30 then PeopleSoft will make the payment in accordance with the pay terms to take advantage of the early discounts.  The system will calculate the discount when the payment is made. 

So when do you expect the payment date to be?  It depends if the payment to the supplier is via ACH or check and what the pay terms are.  PeopleSoft is programmed to process payment on the Tuesday check cycle prior to the due date selected. 

Looking for additional resources? 
Tech Tip:

Let your meetings Zoom!
If you have had the joy of attending one of our APSS Training Sessions via Webinar, you have received a link to join a Zoom meeting.  Did you know that as a University employee you can create a Zoom Basic account to start a video, audio, or web conference meeting? 
A Basic account allows users to: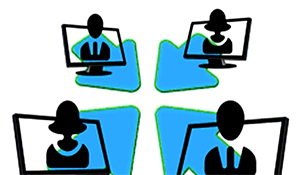 Host up to 100 participants
No time limit for 1-on-1 meetings
40 minute time limit on meetings with 3 to 100 people.
Join by telephone call-in  
Screen sharing
HD Video and Voice
Desktop and application sharing
Ad hoc or scheduled meetings
Mac, Windows, Linux, iOS and Android support
To create a user account and start using Zoom today click HERE. 
Reviewed 2019-10-30