---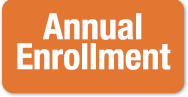 ---
Upcoming events
---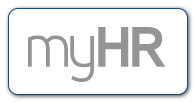 ---
Contact us
Total Rewards
Woodrail Centre
1000 W. Nifong
Building 7 - Suite 210
Columbia, MO 65211-8220
(573) 882-2146
---

---



Welcome to your Total Rewards
Human talent is the university's primary resource and principal contribution to society. We are committed to offering a Total Rewards package that recruits and retains faculty and staff who are engaged, energized and innovative, and who contribute to moving Missouri forward. Read about news and features below, or browse our site using the boxes on the left.
News & Featured Events
Back-to-school series

(07/15/2014)

–

Throughout the month of July, Let's Talk Total Rewards is publishing a series of articles to get you and/or your kids ready to head back to school. Read about: (1) physicals for your kids, (2) staying physically active while driving the mommy/daddy bus, and (3) the university's educational/tuition assistance programs. We'll post more links as the articles are published.

It's never too early—or too late—to save

(07/15/2014)

–

No matter your stage of life, it's important to have savings. But just how do you get started and stay on course? Here are a few tips and resources. More...

University reviews potential Long Term Disability plan administrators

(06/28/2014)

–

The University of Missouri is currently evaluating potential Long Term Disability plan administrators. The university is continuing to offer a Long Term Disability (LTD) plan, however, it is possible the plan administrator may change effective January 1, 2015. If there are changes to the plan administrator, faculty and staff will be advised in the annual enrollment materials.

2014 Wellness Incentive raffle winners!

(06/19/2014)

–

Congratulations to David Lewis, Karen Marshall, Joe Montgomery, Pil Won On, Klaus Woelk and Anjing Xu who are the winners of the 2014 Wellness Incentive raffle. See what they've won...
Reviewed 2014-06-24.