---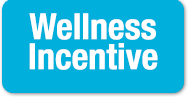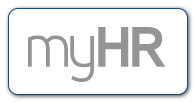 ---
Contacts
---

---



Welcome to your Total Rewards
Human talent is the university's primary resource and principal contribution to society. We are committed to offering a Total Rewards package that recruits and retains faculty and staff who are engaged, energized and innovative, and who contribute to moving Missouri forward. Read about news and features below, or browse our site using the boxes on the left.
News & Featured Events
Weight Watchers at Work

(03/04/2015)

–

New sessions of Weight Watchers at Work are starting in Columbia and St. Louis. Register now for informational sesions on 03/19/2015. You may also join ongoing classes on all campuses. Learn more...

Take the "What's Your Financial IQ?" Challenge!

(03/02/2015)

–

Put your financial savvy to the test by taking the "What's your Financial IQ?" Challenge! New questions are added throughout March, and every session you complete earns you an entry for a chance to win one of three $25 Amex gift cards awarded at the end of the challenge. Take on the challenge and increase your financial planning knowledge and confidence. Play today!

Finish Tier 1 of the wellness incentive by April 30

(02/27/2015)

–

Tier 1 of the Wellness Incentive must be complete by April 30 in order for you to earn $150 in your May paycheck. You're not done until you complete three steps: (1) the wellness pledge, (2) a health assessment in your Wellness Portal, and (3) a biometric health screening. Please note: If you choose to complete your screening via a Home Access kit, you must order it by April 2. More about Tier 1 ...

Pricing prescription drugs

(02/12/2015)

–

There are a variety of simple ways faculty and staff can make the most of opportunities for savings while still getting medications through Express Scripts, the administrator of prescription coverage under the University of Missouri medical plans. Check out this list of tips and answers to common questions to help find ways to maximize the benefits of the prescription drug portion of the medical plan.

Register now for a free health screening on your campus

(01/20/2015)

–

Free health screenings are available for faculty and staff on all campuses February through April. Eligible employees can earn 50 points toward the 2015 Wellness Incentive. Learn more....
Reviewed 2014-06-24.