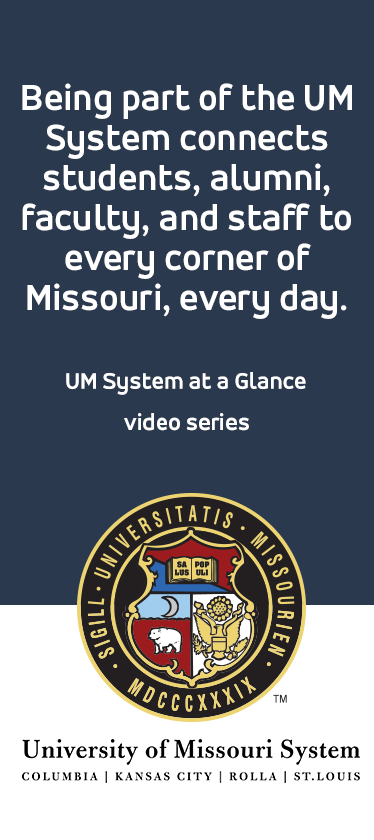 UM System at a Glance
The University of Missouri is one of the nation's largest higher education institutions, with more than 77,000 students on its four campuses. In addition, a statewide health care system, multiple research parks and incubators, agricultural research stations, a network of Small Business & Technology Development centers, Telehealth Network sites, MoreNet sites, and an extension program with activities in every county of the state make the UM System a multifaceted enterprise. The UM System at a Glance video series has been developed to provide a framework for understanding how the UM System functions to provide teaching, research, service and economic development to the people of Missouri.
Video Library
Click on a video to view it.