Renaissance Man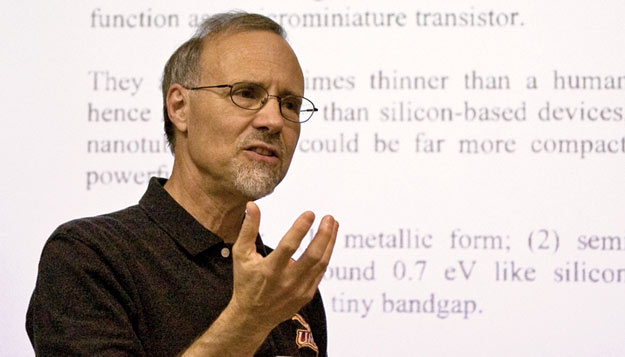 The chancellor of UMSL is something of a Renaissance man. In addition to teaching chemistry, physics and running the university, Chancellor Tom George is one of the authors of a new book. George co-authored "Computational Nanomedicine and Nanotechnology: Lectures with Computer Practicums" with Renat Letfullin, a professor of engineering at Rose-Hulman Institute of Technology in Indiana.
The book discusses using nanotechnology to fight cancer. One of the subjects explored in detail is "nanophotothermolysis."
"We apologize for such a long word," teased George. "It means the selective killing of cancer cells by means of nanoparticles heated by radiation."
When he's not teaching, leading or writing, George has been known to tickle the piano ivories around campus. The chancellor is an accomplished jazz pianist.
Read more about Chancellor George in UMSL Daily.
Share This
About this Story
Campus: UMSL
Key words: Science, St. Louis Campus,
County: St._louis