President Choi holds first availability with statewide media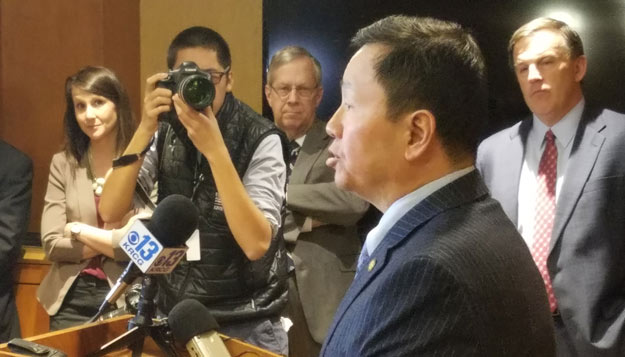 Statewide media traveled to University Hall in Columbia on Friday, March 10, for the first opportunity to ask questions of UM System President Mun Choi since he took office on March 1. The president spoke at length about his vision for the UM System, including the university's pillars centered around improving our research enterprise, providing high-quality, affordable education and building a stronger university that is more collaborative with our partners; and the university's pathways forward to achieve excellence, including benefitting, serving and standing as a point of pride for the state's citizens. Topics covered during questions with reporters included working with the legislature, budget issues and the importance of listening to stakeholders.
Like our UM System Facebook page to watch the full media availability video.
Share This
About this Story