Life-saving concept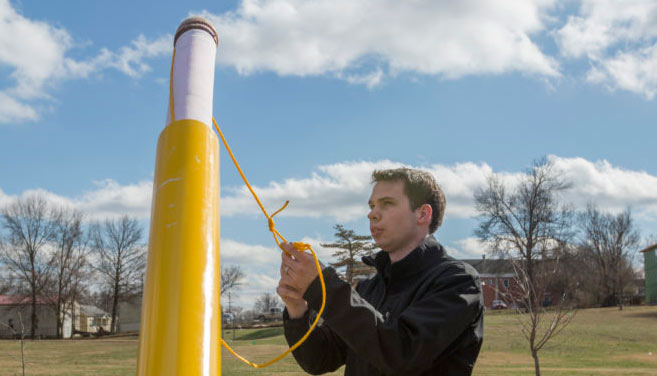 Cody McKellips, a junior studying aerospace engineering at Missouri S&T, spends his free time as a volunteer firefighter. After witnessing a victim drown during a flood last year, he developed a concept for a portable flotation delivery system.
"It was flooding that night all around Springfield," recalled McKellips. "We were so far away, and you could see the water rise – it was happening so quickly – and we weren't able to get enough equipment to them."
Along with his father, also a volunteer firefighter, and partner Matt Halaschak, an electronics expert, they created plans for a prototype of a water rescue device. Their creation, called the Last Chance, is a 30-pound device that costs just over $100 to build. It can launch a flotation device an estimated 250 feet.
With plans to market the product to volunteer fire departments across the country, Miner McKellips is proud of his contribution to saving lives.
Learn more about McKellips and his device.
Share This
About this Story
Campus: Missouri S&T
Key words: Rolla Campus, Science,
County: Phelps