Cox wins third NCAA title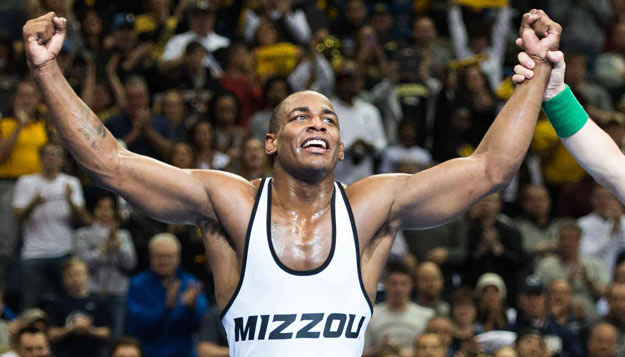 University of Missouri-Columbia wrestler J'den Cox did something not yet accomplished at MU – he became a three-time NCAA champion at the national wrestling tournament in St. Louis. Cox won at the 197 pound weight class in 2014, 2016 and 2017. He went undefeated this year.
Cox also won a bronze medal during the Rio Olympics last summer. With his eligibility expired for wrestling, Cox said he is ready to try football if Coach Odom wants him.
Read more about Cox at MUTigers.com.
Photo credit: Shane Eppling
Share This
About this Story