Proud to be a mom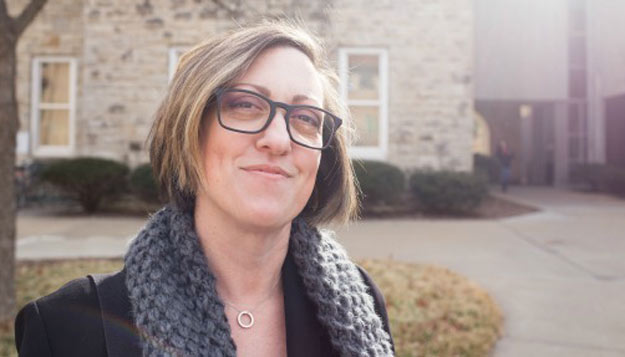 Meet Christine Hoober, a political science student at the University of Missouri – Kansas City. She attended UMKC for one semester in 1995, but then took a break to build a family. Now, she's back in school and working toward finishing her degree. Being a mom doesn't phase her.
"I admire all of my much, much younger classmates," said Hoober. "I'm in school with classmates the same age as my oldest son, and I am constantly blown away by these kids."
What has she learned about herself since returning to UMKC?
"I'm smarter and more capable that I give myself credit for, and I need to stop apologizing for my age and staying home with my kids. I've also embraced my 'mom' title," Hoober said, adding that she enjoyed being the "ASUM Mom" during her internship in Jefferson City with the Associated Students of the University of Missouri.
It's never too late to learn. Read more about Hoober in UMKC Today.
Share This
About this Story