MU student interns at Disney World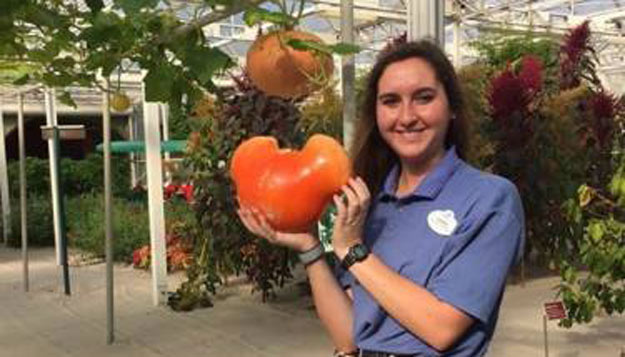 Sara Thuston is an environmental science student at the University of Missouri – Columbia. She is spending this semester as an intern at "the happiest place on earth" – Walt Disney World. You won't see her in the princess parade or wearing a "Goofy" outfit, though. She's working as a plant science intern.
"Ever since I was a little kid I've always enjoyed being outside, being in nature," said Thuston. "When a lot of little kids my age were watching TV or playing video games, I always wanted to play outside or walk in a creek."
When it came time for planning classes for the spring semester of her junior year, she realized most of the classes she needed to graduate were only offered during fall sessions. Instead of filling her schedule with classes, she decided to fulfill the internship requirement of graduation.
Thuston has been working at Disney World since January and will not head home until June.
All of the plant science interns are stationed at different greenhouses making sure that every one of the 150 different varieties of plants are ready for viewing. When she is not pruning and pollinating each individual plant (because there are no bees in the attraction), she is giving tours to park guests, explaining greenhouse operations and discussing sustainable agriculture.
Read more about "the happiest intern on earth."
Share This
About this Story
Campus: UMC
Key words: Agriculture, MU Campus,
County: Boone