MU Alternative Breaks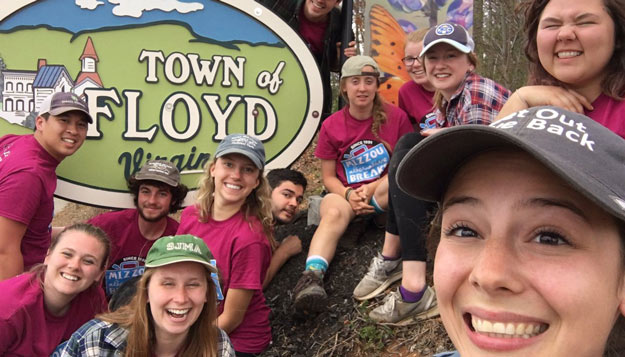 College students often look forward to relaxing over winter and spring breaks, but students at the University of Missouri-Columbia use the time to give back. Thanks to Mizzou Alternative Breaks, students can sign up for service projects on weekends, winter or spring breaks. Guided by seven principles, the primary of which is, "Serve, don't help," Mizzou Alternative Breakers get partnered in groups of 12 or less and sent to communities asking for assistance.
Teams have visited locations such as Jacksonville, South Padre and Boston, just to name a few. In the 2015-16 academic year, more than 1,800 students traveled to 158 places and performed 43,000 hours of service.
Students from the School of Health Professions recently teamed up with University Extension for a health fair in Owensville. Watch the video to learn more.
Share This
About this Story