Mizzou student turns biggest challenge into asset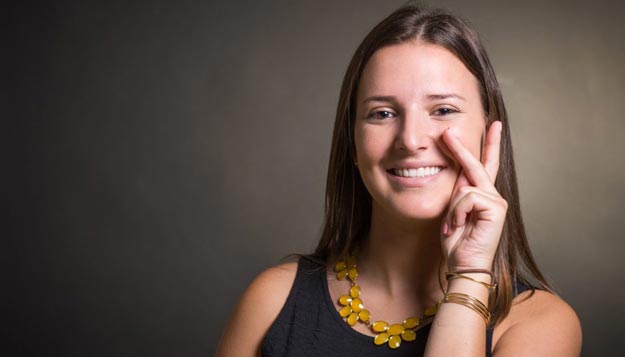 The University of Missouri-Columbia fulfills a broad mission in promoting education. Not only do students gain knowledge in the classroom, but they are also exposed a diverse population with varying ideas and opportunities for service that enrich our communities. This story, about a student at Mizzou, highlights the myriad of ways those goals interact.
Kendall Malkin is senior studying child development at MU. She is active in a number of organizations, but one of the groups she leans on most heavily at the university is her involvement with the Disability Center. Malkin, who lost her hearing at age two, is one of 30 MU students who deals with varying degrees of hearing loss.
Access to support was a deciding factor when Malkin was considering higher education.
"I needed accommodations to help me to succeed in college," she said. "Mizzou really set itself apart with the Disability Center. I learned in high school that you will know which schools really care about their students based on the locations of their resources. The Disability Center is in Memorial Union, which is almost central to campus, making it easy to get to."
Not only does the university benefit from her participation, she enriches the community through service and will contribute in even bigger ways as a child life specialist. Perhaps her greatest contribution is the simple reminder that everyone is different.
"You would never recognize that I am deaf unless I tell you so," she said. "But that does not mean you should look at me any differently. I just want to educate people that those with disabilities can do everything [anyone else] can do; they just may have to adapt differently. I want to inspire people to never give up. I know that college can get tough, but you have to keep positive and keep moving forward."
Read the full story here.
Share This
About this Story