Learning, working, giving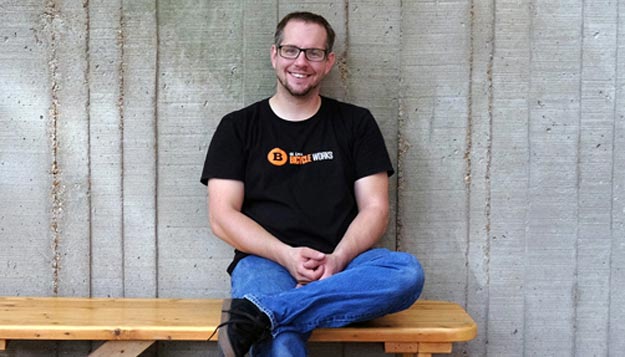 Tom Hill, a University of Missouri-St. Louis interdisciplinary studies major, is interested in sustainability. He wanted to combine multiple passions into his degree program, and interdisciplinary study stood out.
"I thought it was a perfect fit, because it would allow me to take classes in what I'm specifically interested in as well as classes in what I'm not as interested in or not as good at or don't have as much experience in. That way I could gain more well-rounded knowledge and skills to find ways to support myself," said Hill.
Through an internship at Perennial, Hill spent the summer building park benches out of recycled material.
"I like single things that serve multiple benefits," explained Hill. "For example, riding a bike gets you where you want to go, it does so while providing exercise and it has a much, much smaller impact on our environment.
"With Perennial, their activity is inspiring people to make things for themselves and providing them with the tools and the knowledge and the materials and the space to do so," he said. "That's exactly a part of what I want to do with my life."
After graduation, Hill intends to spend some time traveling before settling into a new career.
Read the FULL STORY here.
Share This
About this Story
Campus: UMSL
Key words: St. Louis Campus,
County: St._louis